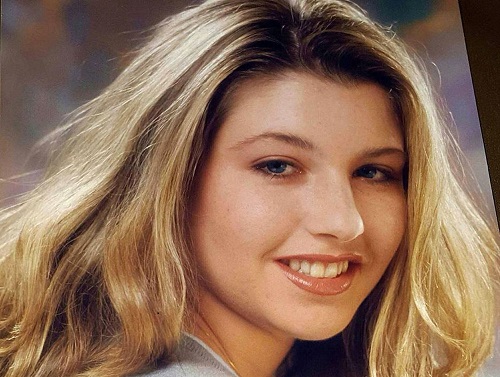 An Ohio Judge ruled Friday the videotaped testimony from a woman, who died after she was doused in gasoline and set on fire in 2015, can be used during the murder trial, involving her former boyfriend.
Judy Malinowski, 33, died in June 2017, two years after her 42-year-old ex-boyfriend Michael Slager torched her outside of a gas station near Columbus, Ohio.
The decision is possibly a first for the state and the nation, said Mark Collins, Slager's defense attorney.
"She may be the only victim to testify in their own murder trial. It is what it is. [The judge] gave a detailed account of what he believed the rules and the case law shows. Whether we disagree or not is not a big deal. We move forward and keep preparing for the case," he said.
Franklin County prosecutor, Ron O'Brien said it was a positive moment for the case as without the testimony their case could have crippled.
He said, "But certainly we think it enhances our ability to present what happened that day."
Malinowski's testimony was recorded five months before she succumbed to her injuries. She was able to testify following a January 2017 court order, which allowed her to be deposed under the civil procedure, according to a report in People.
Reports stated during her testimony last year, an attorney representing Slager was also present in the room and the defense just cross-examined her statements.
The judge allowed the testimony to play in court as Malinowski underwent extensive mental examination before she testified.
Bonnie Bowes, Malinowski's mother, spoke after the decision was finalized and said she was "so grateful that Judy can tell her story … She went to her grave thinking that the judicial system would unseal her side of the story."
"Judy fought to tell her story. I think it's the first step towards what her legacy should and will be," Bowes said.
During her own deposition, Bowes said her daughter "was extremely frail and she was burned, but yet could very clearly articulate what happened, where she was, fear, everything that you would expect. I'm so proud of her and I know one day I'll see her, although my heart will be forever broken without her."
Malinowski was a mother of two daughters and never recovered from a supposed arson attack Aug. 2, 2015, by Slager, her then-estranged boyfriend.
According to the court records from December 2016, Slager pleaded not guilty to the three criminal charges he faced while Malinowski was still alive, "aggravated arson, possession of criminal tools and assault."
However, once Malinowski died, a grand jury charged Slager on charges of murder and aggravated murder. As of now, his trial date is set for July.
Source: ibtimes.com