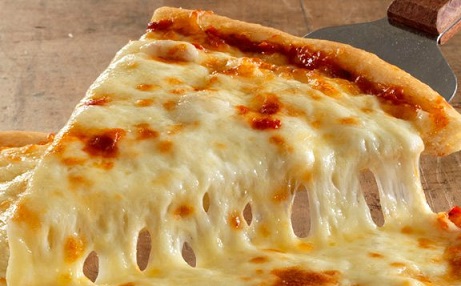 A German lawyer is cheesed off after receiving more than 100 unwanted pizzas delivered to his office – and now police are investigating the mystery.
After all those pizzas in just over a fortnight, Guido Grolle is now receiving unwanted Currywurst and sushi, German media report.
The lawyer, in the western city of Dortmund, says he has been pestered by multiple calls about pizza orders.
If stalking were proven, the sentence could be up to three years in jail.
Ordering goods for someone by misusing their personal data is a form of harassment under German law.
One theory is that the internet orders come from a disgruntled client. Other lawyers work at the same address as Mr Grolle.
But fraud or blackmail is considered unlikely, as Mr Grolle is not paying for pizzas that he did not order. The losses are being incurred by several different pizza outlets.
Mr Grolle said the rate of pizza orders suggested that a computer fault, or some malicious computer code, might be triggering the deliveries.
One morning there were 15 orders in the space of just 27 minutes, he said. He added that a check of his own computer had not revealed any glitch.
He said that as he was showering before work the e-mails about lunchtime pizza deliveries already started coming in. "It's infuriating – you can barely manage to work," Mr Grolle told the news website Ruhr Nachrichten (in German).
Source: bbc.co.uk