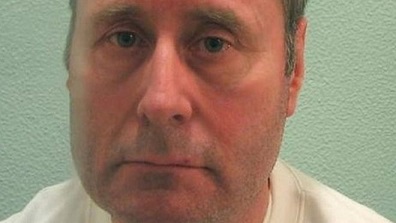 A new sexual assault allegation made against rapist John Worboys is being investigated by Scotland Yard.
The claim, which dates back to 1997, several years earlier than the date when it was thought Worboys' offending started, was reported to police this month.
BBC Home Affairs correspondent Danny Shaw said Worboys could remain in custody if the investigation progressed quickly and led to criminal charges.
No arrests have been made.
Worboys, 60, was jailed for a minimum term of eight years in 2009 for drugging and sexually assaulting women passengers.
News that the Parole Board had decided to free Worboys after a decade behind bars was met with a furore by Worboys' victims and in Parliament.
Lawyers representing victims said their clients were "extremely distressed" and, along with the Mayor of London Sadiq Khan, demanded the government launch a judicial review of the decision.
Last week, Justice Secretary David Gauke told the Commons the government would not challenge the Parole Board's decision. Lawyers for two victims have said they intend to pursue the case in the courts.
It is understood Worboys' release is not imminent, but the former London black-cab driver was transferred from high-security prison HMP Wakefield in West Yorkshire to HMP Belmarsh in south-east London at the weekend – prompting fresh outrage that he may be allowed to return to the capital.
During justice questions in the Commons earlier, the Conservative MP for Richmond Park, Zac Goldsmith, said the proposed release "absolutely horrified and terrified [Worboys'] many, many victims".
"And like me they are appalled to learn today that he has been moved to London's Category A Belmarsh Prison," he added.
Labour's Neil Coyle, MP for Bermondsey and Old Southwark, said: "[Worboys] hasn't served the sentence he was given and was not prosecuted for the vast majority of his crimes."
Mr Gauke said that while the "precise conditions" are decided at an "operational level", he had written to the authorities "stressing the needs to ensure that the concerns of victims are put at the heart of this process".
Richard Scorer, a specialist abuse lawyer from Slater and Gordon which represented 11 of Worboys' victims, said his clients had not been informed about recent developments.
"It's an absolute disgrace that they are perpetually ignored by the authorities and are not consulted about his release.
"It is an insult that they have had to find out from the media of every new development in this case and it is crucial that they are kept updated."
After the Parole Board's decision was revealed, there were calls for him to be located away from Greater London to reassure terrified victims.
A group of MPs called for an "exclusion zone" to be imposed to ban the former taxi driver from the capital.
When he is released, Worboys is expected to spend several months in a probation hostel.
Analysis: Danny Shaw, BBC Home Affairs correspondent
This is a potentially significant development which could delay or even prevent John Worboys' impending release from prison. Although the investigation is in its early stages, and Worboys has not been arrested or interviewed, I understand that detectives are taking the allegation extremely seriously.
It was apparently not reported to police before and was not among the dozens of claims of sexual assault considered by police and prosecutors before and immediately after his trial in 2009.
That means it would be possible for the 60-year-old to face charges over it, should there be sufficient evidence for a realistic prospect of conviction. If Scotland Yard and the CPS moved quickly the prosecution could start while Worboys is still in prison.
That would almost certainly mean he'd have to stay there at least until the trial – to the relief of his victims and the government.
Source: bbc.co.uk