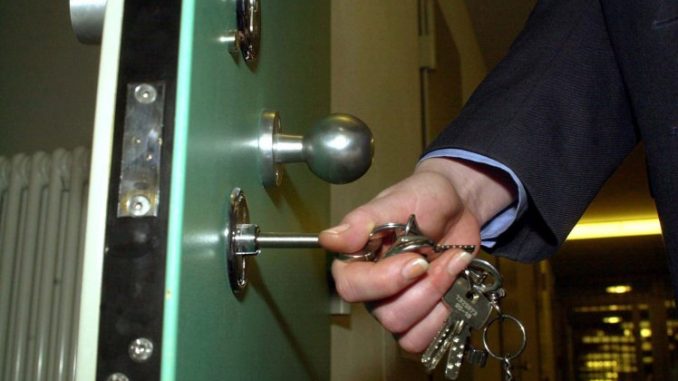 By   Adam Smith
The number of criminals whose sentences were increased after complaints they were too lenient has hit a record high.  In 2016 the Attorney General's Office said 141 terms were added to in England and Wales under the Unduly Lenient Sentence scheme, up by 39 from 2015.  A rapist, an attempted murderer, 14 sex offenders and an arsonist were among the criminals whose sentences were bumped up.  Several of these were increased from community service orders to immediate custodial sentences.
Attorney General Jeremy Wright QC said: 'The Unduly Lenient Sentence scheme allows victims of crime, their families and the public to challenge sentences that they believe are too low, and last year we saw a record number of sentences increased.
'A sentencing exercise is not an exact science and in the vast majority of cases, judges get it right.  The scheme is available to ensure that the Solicitor General and I can independently review those cases where there may have been an error in the sentencing decision.'
There were 837 requests for a review, a 17% rise on the previous year, but this represented a small proportion of the 80,000 Crown Court cases heard each year.  2017 has been a turbulent year for the prison system with reports of overcrowding, riots, low officer morale and rising violence in jails.  An additional 19 terror-related offences will be added to the list of sentences that can be increased if found to be unduly lenient from August 8.
Some of the cases where sentences have been increased
CHILD CRUELTY
Mother Chloe Thomas was jailed for child cruelty after her drug-user boyfriend murdered her toddler son. Her term of 20 months was increased to 30 months. Her partner Sean Buckley, who smashed a garden chair against the head of the defenceless toddler, was originally jailed for life with a minimum term of 17 years at Cardiff Crown Court after being convicted of murder but this was increased to 20 years.
SEXUAL ABUSE
A profoundly deaf woman who sexually abused a boy was originally given a suspended sentence but was subsequently ordered to be imprisoned. Julie Fellows was given a two-year suspended sentence at Worcester Crown Court in August after Judge Robert Juckes said jail would be wholly inappropriate and lead to complete isolation for her. Her sentence was increased to five years and she was ordered to attend a police station to be sent to prison.
HOAX 999 CALL
A police officer who sparked a nationwide terror alert by making a hoax 999 call to his own force has seen his jail term increased by two years. PC Amar Tasaddiq Hussain was given a seven-year sentence at Stafford Crown Court in May but was later ordered to serve nine years. Hussain, then serving with West Midlands Police, sent his force into 'overdrive' in 2014 by phoning through an anonymous warning that a terrorist with links to Syria was planning to kidnap a Muslim policeman.
GUN CRIME
Sixteen men involved in a major gun crime conspiracy in Birmingham had their terms lengthened. The group, who all pleaded guilty or were convicted of conspiracy to transfer prohibited weapons and ammunition, were key players in the enterprise or those who bought weapons and assisted. The sentence passed on the gang leader, Nosakhere Stephenson, was increased from 16-and-a-half years to 22 years and on chief armourer Sundish Nazran from 13 years to 17 years and three months.
FATAL STABBING
Sarah Sands was jailed for three-and-a-half years for fatally stabbing a convicted paedophile, but this was upped to seven-and-a-half years. Sands carried out the killing within weeks of hearing that her 77-year-old neighbour, Michael Pleasted, had been released on bail ahead of his trial over accusations that he had sexually assaulted young boys. She was cleared at the Old Bailey of murder but convicted of manslaughter by reason of loss of control.