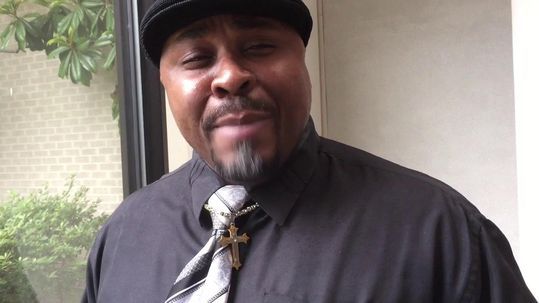 A Mississippi man who has been in jail for 11 years without a trial for the alleged murder of his father soon will be released.
Police say Steven Jessie Harris was arrested in October 2005 for the murder of his father, Malichi Randle. He was indicted with 11 different counts including murder in 2006, but a later ruling declared him incompetent to stand trial after he was diagnosed with schizophrenia.
Clay County Sheriff Eddie Scott says Harris at the time went on a crime spree shooting his father and cars. He also allegedly carjacked and stabbed a driver. Deputies pursued Harris and the spree ended in a shootout with police injuring three deputies, according to police.
Scott says Harris spent much of the past 11 years in the Clay County Jail in-between medical evaluations.
"He's right back on the streets," Scott told Fox News. "There's no justice at all for the victims in this thing. The criminal courts and law enforcement [have] no jurisdiction over him at this point."
Harris' lawyer Carlos Moore says his client's rights were violated and is working on a lawsuit against Clay County for damages. Moore took over Harris' case last year after being approached by his brother.
"You have a constitutional right to speedy trial, there shouldn't be any cruel or unusual punishment," Moore said. It's very cruel and unusual to lock somebody up and throw away the key for 11 years without a trial. You have a fourth amendment right to no unreasonable searches and seizures. There were several constitutional rights that were violated."
Moore notes that charges theoretically could be brought back against Harris if his mental state changes in the future but says he doesn't see that happening. Charges levied against Harris were dismissed due to his mental status and he is expected to be released soon.
Source: foxnews.com