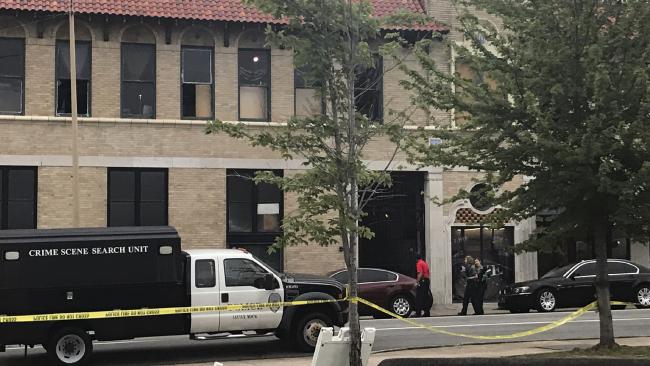 At least 25 people have been shot at a nightclub in the US state of Arkansas, police say.
One person was in a critical condition, later upgraded to stable, but other injuries were not life-threatening. The youngest victim was said to be 16.
The exchange of gunfire apparently took place at about 02:30 local time (07:30 GMT) at a concert, but there was no immediate information about a suspect.
Police said the incident did not appear to be terrorism-related.
"We do not believe this incident was an active shooter or terror related incident. It appears to have been a dispute at a concert," Little Rock police department said.
A total of 28 people have been confirmed injured – 25 with gunshot wounds, and three from "unrelated injuries", police said.
ABC had earlier quoted police as saying some had been injured while trying to escape the Power Lounge nightclub.
Special agents from the Bureau of Alcohol, Tobacco, Firearms and Explosives were also assisting local police.