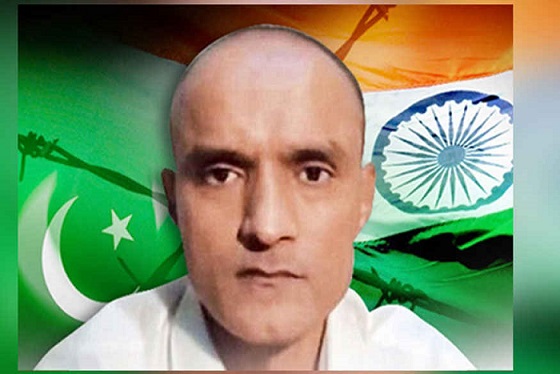 The International Court of Justice has ordered Pakistan to halt the execution of a former Indian naval officer pending a final decision in the proceedings.
India took Pakistan to the court over the death sentence handed down to Kulbhushan Jadhav for alleged espionage and sabotage activities, in a case that has raised tensions between the nuclear-armed South Asian neighbors. Both India and Pakistan are signatories to the ICJ.
The unanimous order from the ICJ, the principal judicial organ of the United Nations, was read out by Judge Ronny Abraham. "Pakistan shall take all measures at its disposal to ensure that Mr. Jadhav is not executed pending the final decision in these proceedings and shall inform the Court of all the measures taken in implementation of the present Order," the court ruled, according a statement.
It found that accusations of espionage did not void India's claim to consular access under the Vienna Convention. The judge also stated that the severity of a death sentence provided necessary urgency for the court to implement provisional measures.
"The ICJ order has come as a great relief to the family of Kulbhushan Jadhav and people of India," said external affairs minister Sushma Swaraj. Prime Minister Narendra Modi "will leave no stone unturned to save" Jadhav, she tweeted.
The office of Pakistan's attorney-general Ashtar Ausaf Ali said the ICJ's measures had no bearing on the final decision of the court. "We had assured the court unambiguously that Commander Jadhav would be provided every opportunity and remedy available under the law to defend his case," the attorney general's office said in a statement. "Commander Jadhav still has ample time to petition for clemency."
Pakistan had proposed to the court on May 15 that a final hearing be held on the merits of the case as early as possible, according to the statement. "We are determined to pursue this case to its logical end."
Argued at The Hague, the case has strained already tense relations between the two countries, which have fought several conflicts since the partition of British India in 1947.
"Pakistan will find it difficult to send Jadhav to the gallows before a full trial at the ICJ is conducted," said Harsh Pant, an international relations professor with King's College London. The ICJ "has sided with India that there is evidence of a danger of Jadhav being executed before the hearing is complete — this makes life difficult for Pakistan."
Islamabad accused Jadhav of carrying out "terrorist activities aimed at destabilizing Pakistan" on behalf of India's foreign intelligence agency, the Research & Analysis Wing.
India's foreign ministry said Jadhav was kidnapped from Iran, the military trial in Pakistan was "farcical" and the death sentence — if carried out — would be treated as a case of premeditated murder.
India had repeatedly and unsuccessfully sought consular access to Jadhav before taking the case to the ICJ.
"For time being it will bring Pakistan under some political pressure as the Indians now have an ICJ stay order in hand," said Shaista Tabassum, chairwoman of the international relations department at the University of Karachi of the court's decision. She said it was a positive step that India had shifted from "bilateralism to multilateralism in its dealing with Pakistan-related disputes."
Source: bloomberg.com