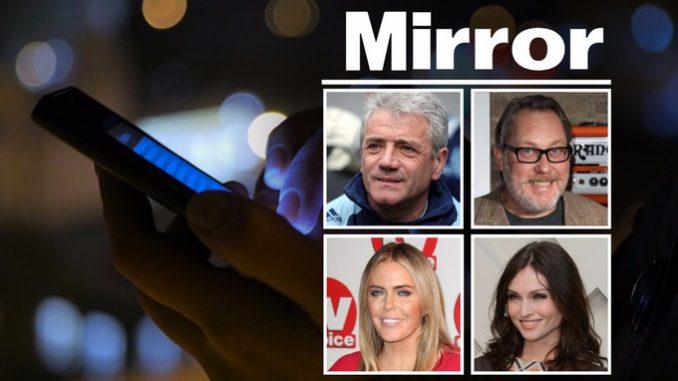 A host of celebrities including former England manager Kevin Keegan and comedian Vic Reeves have received damages and an apology from Mirror Group Newspapers (MGN) over phone-hacking.
Lord Jeffrey Archer, actress Patsy Kensit, singer Sophie Ellis-Bextor and former home secretary Charles Clarkewere were also among the 44 individuals who were compensated after their cases were heard at London's High Court.
It is understood some of the settlements exceed the £260,250 record damages awarded to actress and businesswoman Sadie Frost following a High Court trial in 2015 – and that around 50 claims are still in the pipeline.
The total put aside to pay damages and legal costs relating to hacking is reported to be in the region of £52.5 million.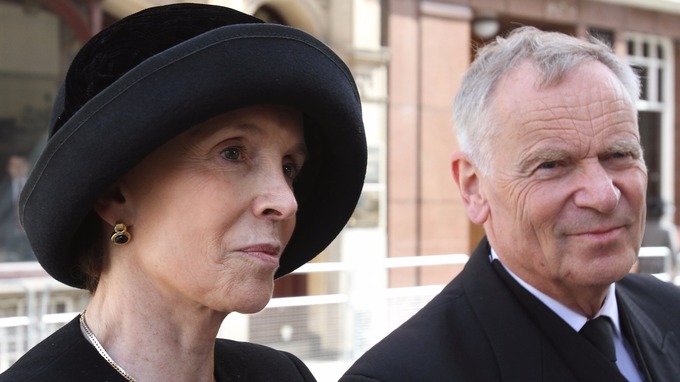 Phone-hacking caused Lord Archer and his wife Dame Mary 'significant damage and distress'. Credit: PA
None of the well-known names involved – which also included Jo Wood, the ex-wife of Rolling Stone Ronnie Wood, actress Gillian Taylforth and a number of TV soap stars – attended.
Solicitor Gerald Shamash told the court that phone-hacking had been extremely damaging for Lord Archer and his wife Dame Mary Archer and it was accepted that "significant damage and distress" was caused to them and their family.
Mr Keegan's solicitor John Newell said in a statement: "Discovering that his private communications with his family, friends and associates had been unlawfully accessed was a devastating intrusion."
In December, Trinity Mirror announced: "We have made good progress on settling civil claims arising from phone-hacking with damages for over 80% of claims now settled.
"However, to maintain momentum in bringing the process to a conclusion it is clear that costs, in particular the claimants' legal costs, will be higher and this has caused us to increase the provision for dealing with these historic matters by £11.5 million.
"Including this increase the provision remaining at the end of this year is expected to be around £22 million.
"Although there still remains uncertainty as to how these matters will progress, the Board remains confident that the exposures arising from these historic events are manageable and do not undermine the delivery of the Group's strategy."
Source  www.itv.com
Save