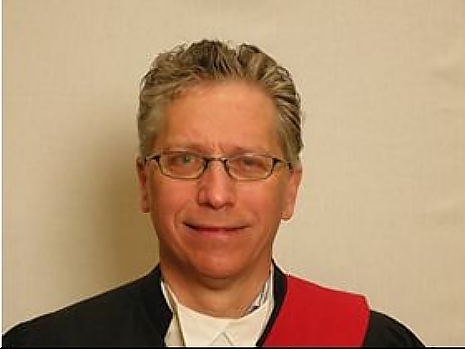 BY GARY DIMMOCK
Ontario Court Justice David Paciocco, recognized as one of Canada's leading legal minds, has been appointed to the Court of Appeal for Ontario.  His successful job application is a tour de force and stands as a candid life portrait of a sitting judge who literally wrote the book on the law of evidence. In the application, the judge details his early days driving a mail truck to being too broke to take the year-long bar admission course after law school to his days as a top legal academic shaping the country's laws.
But because judges are intensely private, his application offers a rare glimpse from the bench about the daily, unvarnished proceedings at the Elgin Street courthouse. His account of the people who stand before him, most in their worst moments, is anchored in compassion for racialized communities that are over-represented at the courthouse.
Asked how his experience gives him insight into the diversity of Canadians, Paciocco wrote the following about his unforgettable time standing (he doesn't usually sit) behind the bench:
"If you want to see diversity, go to a provincial courthouse. I now work in those courts daily, and have been for five years. Being a provincial court judge is an immersion in the world of poverty, homelessness and mental illness. In Ottawa, it is a veritable baptism in the challenges faced by aboriginals, most pervasively, Inuit people plagued by alcoholism and displacement, often stranded far from the north after having come here (Ottawa) for medical reasons.
"I see these people in their worst moments, sometimes shackled, but always bowed and humiliated and hurting. Often sick, always in need. It is impossible not to be affected by this. One would have to be blind not to see the diversity of our communities, and heartless not to crave solutions to inequality and excessive use of the criminal law," Paciocco wrote in his job application.
The judge said his time at 161 Elgin St. has been a "voyage of discovery" and that his life experiences — he notes his good fortune more than once — have given him the "tool kit" to be a fine judge, one known for his humanity and humility.
When asked about ensuring Canadians are reflected in the faces and life experiences of judges, Paciocco, who understands comedy, wrote:
"As for the ordinary Canadians who look at the justices appointed to the bench, if they glance they will see a middle-aged, white male baby boomer with an Italian name they will never learn to spell."
But jokes aside, Paciocco has a deeply serious side, and is a leading scholar and jurist known for his uncommon mastery of the law. He's got too many awards to list and has authored or co-authored five books, including The Law of Evidence, and more than 150 academic chapters and articles.
He's taught law for 30 years, has worked as a Crown attorney and later a defence lawyer at Edelson Clifford d'Angelo. His work has been widely cited by the Supreme Court of Canada and every other level of court in the country. He has given legal advice around the world and appeared at a war tribunal (Rwanda). He started a mentorship program (80 students a year to this day) and his judicial work has had an impact.
His decisions are routinely relied upon by lawyers, particularly when deciding whether to permit cross-examination of search warrant affiants, whether to allow technically inadmissible evidence in preliminary inquiries, and when to apply the victim surcharge.
Paciocco was the judge who, in 2014, struck down the former Conservative government's mandatory victim surcharge as unconstitutional. In a carefully reasoned, 31-page decision, Paciocco found that a reasonable person would find that a $900 victim surcharge for an addicted, impoverished Inuit offender convicted of nuisance crimes was so grossly disproportionate that it would outrage the standards of decency.
The judge said at the time that a victim surcharge in that case amounted to cruel and unusual punishment.
When he answered the question about whether judges are reflective of the folks before them, Paciocco also noted that everyone has something "important to offer to your community", no matter if you're from a rusty, blue-collar town in the north (Sault Ste. Marie), and no matter your social status — even in the "lower-middle class progeny of an unwelcome immigrant population and the grandson of an orphaned First Nations girl."
His grandmother on his mother's side was that aboriginal orphan, with status in an American Chippewa band. His grandfather had Italian roots and Paciocco, now 62, was raised in a community of labourers and knew first-hand what it felt like to "make a living."
His appointment to Ontario's appeal court has been widely applauded.
Prominent Ottawa lawyer Michael Edelson has worked with Paciocco for 25 years.
The top lawyer heaped praise:
"He is an individual who possesses enormous humanity and humour. His brilliance is exceeded only by his modesty and his passion for the law. The Ontario Court of Appeal is the ideal place for him to exercise all of his legal acumen in service to the public and to the bar. We are all made better by this appointment."
Anne London-Weinstein, president of the Defence Counsel Association of Ottawa, welcomed Paciocco's appointment to the appeal court.
"The federal government could not have selected a more qualified candidate for our court of appeal. Justice Paciocco has the intellectual capacity, judgment, legal knowledge and experience as a trial judge to make a significant contribution to our justice system. He was a great trial judge for us here in Ottawa, and I am not surprised by his appointment," London-Weinstein said.
In announcing Paciocco's appointment, the Attorney General of Canada's office said the Ottawa judge is considered one of Canada's pre-eminent legal minds.
Source: ottowasun.com