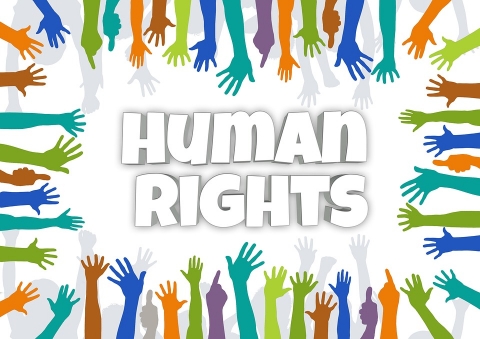 A Supreme Court of Nova Scotia Judge says the province's Human Rights Commission must accept a complaint launched by an accessibility group over alleged systemic discrimination by the province.  The Human Rights Commission tried to refer the group to the provincial ombudsman, but Justice Frank Edwards wrote in a judicial review released Tuesday the reasons given for refusing the complaint were not valid.
The complaint alleges the province discriminates in the way it administers public health policies, specifically related to regulations regarding access to washroom facilities for wheelchair users.
The six-person group, headed by Warren Reed, alleges selective enforcement of regulations discriminates against people who use wheelchairs.
Some restaurants don't have accessible washrooms and can't be forced to get them because they are grandfathered by the province's building code.
'Judge 'not impressed'
Advocates argue when those same establishments alter their locations to include accessible summer patios but still do not have accessible washrooms, it amounts to systemic discrimination because the province is not enforcing its own rules ensuring access to facilities.
Counsel for the Human Rights Commission argued that it would be overwhelmed if every inquiry it received had to be treated like a complaint.
The judge wrote he was "not impressed" with that argument since the group wasn't "simply making an 'inquiry,' he was lodging a complaint."
"As such, [Reed] had the right to expect that his complaint would be 'inquired into.'"
'Obliged to deal with it'
The judge also didn't agree with the argument that the human rights commission would be overwhelmed if it wasn't able to refuse to accept complaints.
"If there are statistics available to show that … those statistics should have been shown to the appropriate legislative authority," Edwards wrote.
Further, the judge also noted that there is no provision in the Human Rights Act that allows a human rights officer to refuse to accept a complaint.
"A complaint alleging discrimination has been filed. The HRC is obliged to deal with it," he wrote.
"It does not matter that other arms of government can simultaneously undertake their own investigations."
By Anjuli Pati
Source:  cbc.ca