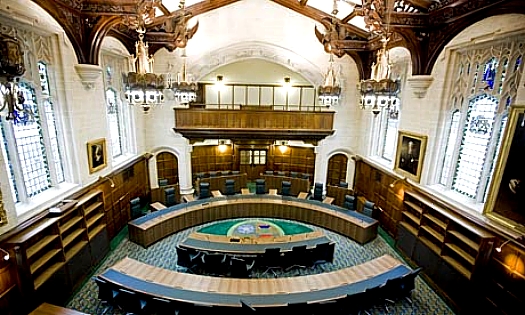 Britain's Supreme Court ruled Wednesday against a woman who tried to overturn her mother's will after the estate was left to animal charities.  Britain's Supreme Court sided against Heather Ilott, a mother of five from Hertfordshire in southern England, who had won 160,000 pounds ($195,000) from a lower court after her mother left her out of her will.
The ruling was a victory for the Blue Cross, the Royal Society for the Protection of Birds and the Royal Society for the Prevention of Cruelty to Animals. The charities said the ruling confirmed the "right to choose who will inherit when we die."
The ruling marked the end of a long legal fight that began after Ilott's mother, Melita Jackson, left the majority of her 486,000 pound ($594,000) estate to charity — and told her executors to reject any efforts by her daughter to contest the will.
Jackson and Ilott had been estranged for decades because Ilott left home at age 17 to move in with her boyfriend, whom she later married. Jackson died in 2004.
"Heather is naturally very disappointed with the outcome of the Supreme Court judgment," Martin Oliver, a partner at Wright Hassall Solicitors, said on her behalf. "She is a hard-working mother who brought a claim to seek reasonable financial provision from her mother's estate."
By DANICA KIRKA
Source:  abcnews