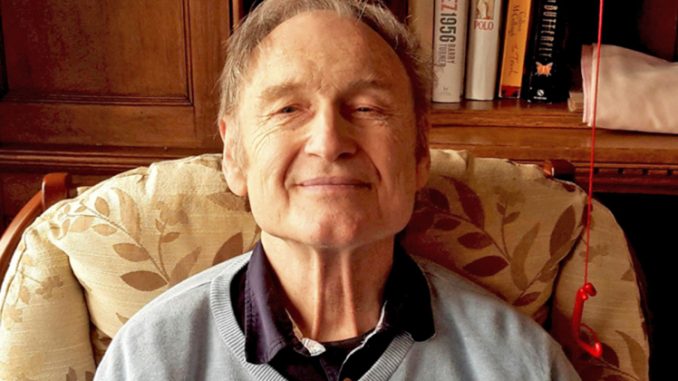 An elderly man's wife and son stand accused of taking him to Britain and abandoning him in a car park, before flying home to America.
Roger Curry, who has dementia, was abandoned at a bus station two years ago with no ID, wearing only brand new clothes from Tesco, American court documents allege.
The 76-year-old pensioner did not know his name or where he was, the file, seen by BBC's Panorama said.
He was reportedly seen with two men, who flagged down a passing ambulance. One of the men – described as having an American accent, but younger than Mr Curry – allegedly vanished from the scene.
At the time of his discovery, police appealed for help to identify the 'vulnerable' man.
He was taken into the care of a nursing home while police and social services spent months trying to find out who he was.
 His identity was finally discovered when somebody recognised an old yearbook photo of him after seeing a news report on BBC Midlands.
As part of the police investigation, a 50-year-old man from Taunton, Somerset, was arrested on suspicion of kidnap and was bailed. He has not been charged.
West Mercia Police said they also wanted to trace a man, described as being in his forties, who was seen to be walking with Mr Curry towards Hereford County Hospital on the day he was discovered.
Mr Curry's son Kevin, who was interviewed by Panorama, said he had had nothing to do with the abandonment of his father.
But he didn't explain why he then left him in England for eight months without telling people who he was.
Elderly people are sometimes abandoned at hospitals in what is known as 'granny-dumping', due to the high cost of health care in America.