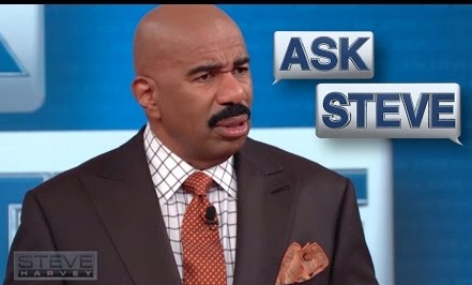 Steve Harvey is expected in court all week for his racist rant trial, RadarOnline.com has learned.  According to court documents filed in Texas by the TV comedian, he is expected to attend court proceedings from January 24 to 27. As Radar reported, Harvey is being sued for breach of contract by a former employee, Joseph Cooper, who claims to have nearly 120 hours of footage of Harvey spouting off racist rants and other off-color material. Cooper wants the freedom to sell the tapes. He's said Harvey tells fans to "spit on white people" and more in the explosive footage.
For his part, Harvey has sued Cooper in return, claiming he has used the material – admittedly more "off-color" than his recent work – to "extort" Harvey.
It's a complicated case, and according to Cooper, one week is not enough to get to the bottom of it. He filed his own court documents insisting that Harvey be physically present "for the entirety of the trial," no matter how long it lasts.
The trial started today with jury selection, and Radar has learned that Harvey's fame was already an issue.
Paperwork filed by the plaintiffs team shows they planned to ask potential jurors if "the notoriety of Defendant Steve Harvey [would case them] to consider any testimony or evidence offered on his behalf more or less believable."
Source:  radaronline.com