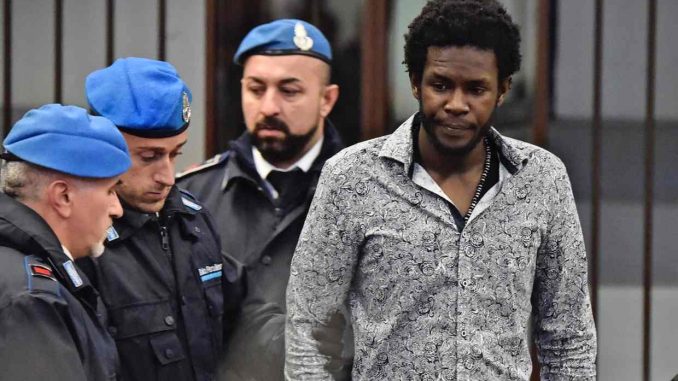 A Senegalese man has been convicted by a court in Florence of murdering Ashley Olsen, a 35-year-old native of Florida whose death shocked the Italian city's small art community.
Cheik Tidiane Diaw, 27, was sentenced to 30 years in prison after the court found there was evidence beyond a reasonable doubt that he had purposely killed Olsen after the two fought in her apartment.
Olsen's body was discovered by her boyfriend on 9 January, about a day after she was killed. She had sustained wounds to the head and had been strangled to death.
The verdict marked the conclusion of a case that, like other violent domestic crimes in Italy, was consumed by questions about the victim's character and judgment, with some media reports suggesting Olsen's habits and lifestyle had played a role in her murder.
Just weeks after her body was found, Olsen's family was forced to denounce the depiction of their daughter in the Italian press reports as a girl who liked to party, saying it was "offensive".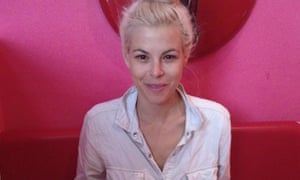 Diaw, who had entered Italy illegally just a few months earlier, met Olsen at a nightclub on the night she was killed. Toxicology reports later showed that she had consumed alcohol and drugs. The two left the club together, a fact that was later proved by CCTV footage, and went to her apartment, where they had sex.
Diaw's comments to police indicated that she had then asked him to leave, at which point he pushed her to the ground, causing fractures to her skull. The physical evidence then showed that he strangled her to death. Diaw admitted having pushed the American but denied having killed her.
Diaw later told police that Olsen had treated him "like a dog". A representative for Olsen's family said they were satisfied with the verdict. "We cannot be happy when it is related to a death, but we are definitely satisfied by the decision," said Michele Capecchi, an attorney for the family.
Friends described Olsen as a vivacious member of Florence's tight-knit artist community, who was frequently spotted walking her dog, Scout, around the Santo Spirito neighbourhood. She had moved to Florence, where her father also lived, in 2012 and became involved in the artists' scene. She was "strong, talented and a genuinely kind woman", said Jade Moss, a friend.
A few days before the verdict was announced, Moss published a letter in a local newspaper, The Florentine, describing how difficult it was to observe the harsh judgments that had been made about Olsen and the "terrible victim blaming fiction that was printed in certain publications".
"The reconstruction [in court] of her last hours has been extremely difficult to see and hear, as well as the baseless judgments made against Ashley. Her family, partner and friends have never doubted her integrity in the wake of this tragedy," Moss wrote. "The only thing Ashley was guilty of is her childlike naivety and trust of all human beings."
After the verdict, the family's attorney also pointed to the way some media reports had portrayed Olsen's final hours, including suggestions that she had had consensual sex with Diaw. Capecchi said Olsen's consumption of alcohol and drugs had made her incapable of consent.
"The comments that I read over the media, people trying to comment saying she asked for it because she was having an easy life, was one of the things that pissed us off the most," Capecchi said.
Her only mistake, he said, was trusting Diaw a little too much. But the crime was not hers, he made clear, but Diaw's reaction to her rejection of him. "As long as we have men who are not willing to accept the fact that there is a refusal, without being offended, we as a society have failed," he said.
Source theguardian
Save
Save
Save
Save
Save
Save
Save
Save
Save
Save
Save