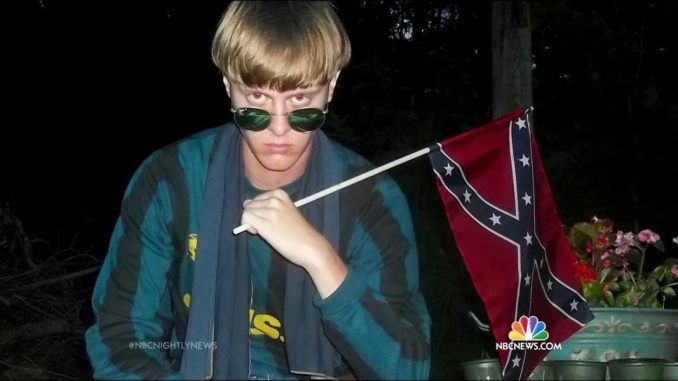 As her friend lay dying on the floor, Polly Sheppard grabbed her friend's phone and tried to dial 911 as a killer stalked the basement of her church.
She hid beneath a table caught in a bloodbath.
Sheppard was unable to dial the 9-1-1 on her first try. As nine of her fellow worshipers lay dead or dying around her, Sheppard tried dialing again, this time with success.
A dispatcher soon picked up the line, asking about her emergency.
"There's plenty people shot,' said Sheppard. "He shot the pastor. He shot all the men in the church. Please come right away."
"He's still in here. I'm afraid. He's still in here," continued Sheppard. "He's coming. He's coming. He's coming. Please."
This was part of the testimony given by Sheppard on Wednesday during the federal trial of 22-year-old Dylann Roof, who is accused of the racially motivated killing of nine black men and women during a Bible study at Emanuel A.M.E. Church in Charleston on June 17, 2015.
Polly Sheppard survived the attack,  spared by Roof so that she could serve as a witness to his massacre in the historic black church in downtown Charleston. Hers was the final testimony for the prosecution in a week-long case in which Roof, charged with 33 federal counts including hate crimes, faces the death penalty. After her testimony, the defense rested, without calling a single witness, unable to persuade a judge to allow the testimony of two mental-health experts. Roof declined to take the stand in his own defense.
Sheppard dove for safety under a table as Roof allegedly began his shooting rampage. Nine others in the room were not so fortunate.
Another friend and victim, Felicia Sanders was screaming that Roof was shooting everyone. When Sanders's wounded 26-year-old son Tywanza asked Roof why he was doing this, Sheppard heard Roof reply, "I have to. I have to. You're raping our women and taking over the nation." Roof then allegedly shot Tywanza Sanders again, killing him.
When Roof saw Sheppard alive under the table, he asked if she had been harmed. "Did I shoot you yet?" Sheppard recalled Roof asking her as he pointed a gun at her body.
"I'm not going to," Roof said. "I need you to tell the story."
Before relating the details of the shooting on Wednesday, Sheppard reminisced about the victims, many of whom she knew well and none of them could escape the hailstorm of at least 74 bullets allegedly fired from Roof's handgun.
Daniel Simmons
Ethel Lance
Pastor Pinckney
Sharonda Coleman-Singleton
DePayne Middleton Doctor
Cynthia Hurd
Susie Jackson
Tywanza Sanders
Felicia Sanders