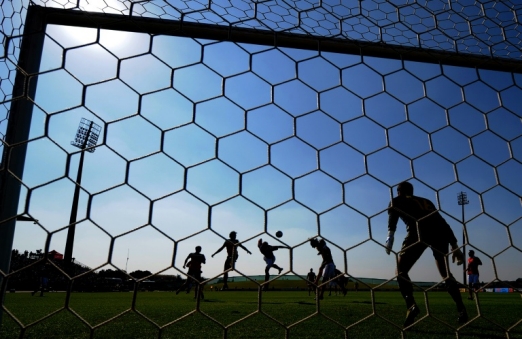 The chief executive of the Scottish Football Association will meet police today as he faces mounting pressure to launch an investigation into historical sexual abuse in the sport.  Stewart Regan has been urged to follow the example of England's FA and commit his organisation to an examination of abuse within the game and how it was dealt with by football authorities.
Scotland's Deputy First Minister John Swinney is among those who have called on the SFA to conduct an independent probe, but his government has rejected requests for its inquiry into the abuse of children in care to include the allegations surrounding football.
The situation has angered groups representing abuse survivors in Scotland.
"The English FA have led the way but it's still not a great response, per se, from a victim's perspective but it's night and day different from Scotland.
"They put their head in a box and it is crisis management of reputations."
At least seven professional Scottish clubs have been linked to the scandal.
The SFA says the agenda for its meeting with police will cover a wide range of topics relating to the current allegations and it has indicated it will consider launching an inquiry.
An SFA spokesman told Sky News: "We are open to the possibility of an inquiry, but with the appropriate scope and terms of reference."
Across the UK, more than 80 potential suspects have been identified in the scandal involving nearly 100 clubs.
Child safety campaign groups in Scotland have resisted breaking down the figures country-by-country as they fear that the figure for Scotland will be far smaller and might discourage victims from coming forward.
Hutchison Vale Football Club in Edinburgh has been linked to the scandal by one of its coaches in the 1970s, Gordon Neely, who was later sacked by Rangers after allegations surfaced of sexual abuse.
Tam Smith, Hutchison Vale club leader, told Sky News that whilst the current episode is upsetting for everyone at the club, it must be confronted for the benefit of victims.
Meanwhile, Crewe director of football Dario Gradi has been suspended by England's FA as part of its review into historical allegations within football.
Mr Gradi, 75, denies any wrongdoing and says he will help the review.
By James Matthews, Scotland Correspondent
Source:  Sky News