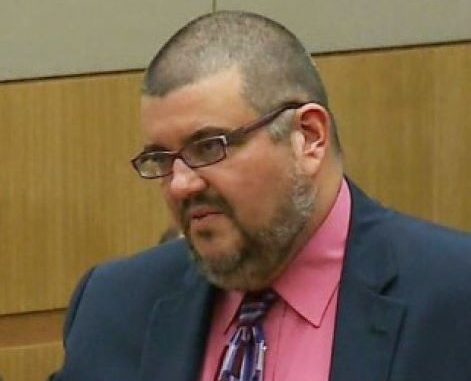 Notorious killer Jodi Arias' former attorney has been suspended from the practice of law for four years.
Kirk Nurmi penned a book about representing Arias during her two salacious, at times almost pornographic trials for the vicious murder of Travis Alexander, her on-and-off lover.
Last month, the State Bar of Arizona lodged a formal complaint against Nurmi, alleging he violated ethics rules by revealing confidential communications he has with Arias and family members.  The Bar also alleged Nurmi revealed evidence that was ruled inadmissable by trial Judge Sherry Stephens.
Rather than face a formal hearing and possible disbarment, Nurmi negotiated an agreement in which he will surrender his license for a period of four years.  As part of the agreement, Nurmi also admits that he made scurrilous remarks about Arias both in the book and while promoting it.