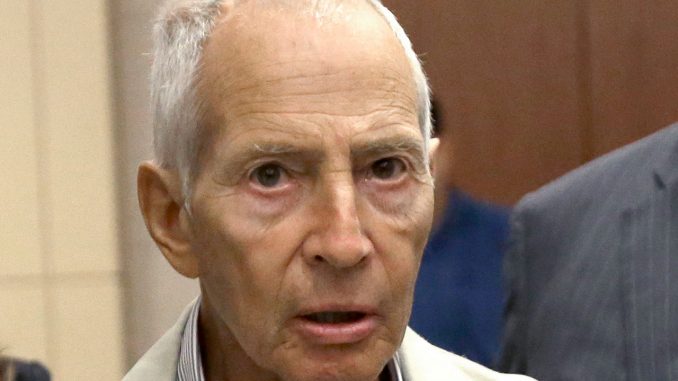 Real estate heir Robert Durst is set to make an appearance in a Los Angeles courtroom to face a murder charge.
Durst is scheduled to be arraigned on today in connection with the murder of his friend Susan Berman 16 years ago.
Los Angeles County prosecutors have been trying to bring Durst to California since shortly after his arrest in March 2015.
He first faced a federal weapons charge in New Orleans. He pleaded guilty to that charge in April and has begun serving a seven-year prison sentence.
Durst was already a well-known figure in his native New York. But he became a national name when HBO aired the documentary "The Jinx" that followed his life and cast suspicion on him for several crimes.
http://nypost.com/2016/11/07/robert-durst-set-to-appear-in-california-court-on-murder-charge/