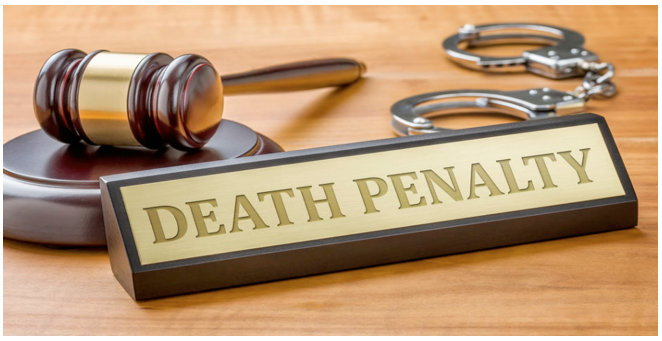 As well as voting for presidential and Congressional candidates next week, Californians will be balloted on execution propositions. The outcome could be a watershed in what abolition advocates claim is an inevitable progression towards the end of the death penalty in the US.
One initiative, known as Proposition 66, is designed to unblock the execution pipeline. By ending the severe shortage of lawyers available to handle appeals and putting time limits on the process, it is meant to end the execution drought. But critics warn that clearing the backlog on death row would lead to a surge in executions that would spark widespread protests in what is a fundamentally liberal state.
The other voter initiative, Proposition 62, would abolish the state's death penalty altogether. Four years ago, a similar proposal won the backing of 48 per cent of voters. This time, the most closely followed survey of opinion — conducted by the Field Poll and the University of California at Berkeley — is again showing support for abolition running at 48 per cent. If both propositions pass, then the one with most votes will prevail.
Like other states that have run into legal challenges over their execution methods, California is struggling with a paradox: how to kill prisoners humanely.
Lethal injections have been the norm in the US since executions resumed in 1977, when Oklahoma came up with a three-drug cocktail intended to first anaesthetise a condemned prisoner, then paralyse the muscles and finally stop the heart.
Supplies of the first drug, sodium thiopental, dried up after foreign manufacturers tried to prevent its use. That was followed by a European ban on exports of the drug for use in lethal injections five years ago. Federal regulators have also cracked down on states that have found ways of buying it through unlicensed intermediaries.
New drugs have been used in its place, leading to allegations that convicted prisoners have been subjected to unnecessary pain. Oklahoma is among the states in the spotlight, after one prisoner, Clayton Lockett, died of a heart attack during a failed execution in April 2014. The state responded with a new procedure, only to find itself back in the spotlight when the wrong drugs were given to another prisoner.
California's lethal injection procedures were rejected by an appeals court a decade ago, leading to a suspension of executions. Since then, the state's corrections department has been seeking approval for a new protocol based on a single drug.
Proposition 66 would speed this up by ending public debate and exempting execution methods from the state's normal legal procedures. To critics, circumvention will lead to secrecy and haste, resulting in more botched executions.
Proposition 66 is intended to make the system work more effectively by, among other things, shortening appeals and bringing more lawyers to bear on cases. But to its critics, efforts like these would remove checks in the system and represent a step backwards.