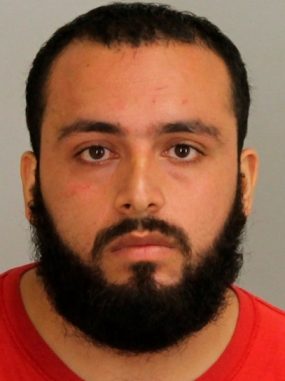 The man accused of multiple bombings last month in New York and New Jersey that injured more than 30 people is scheduled to make his first court appearance on Thursday since his Sept. 19 arrest.
Ahmad Khan Rahami, 28, is expected to appear in a New Jersey state court via video link from a hospital where he has been recovering from gunshot wounds he suffered in a shootout with police before his arrest.
The hearing in Elizabeth, New Jersey, concerns state charges against him stemming from that gun battle, including attempted murder of police officers and weapons charges.
Rahami, a U.S. citizen who was born in Afghanistan, is also facing federal terrorism charges in both New York and New Jersey. He is accused of setting off an explosive in Manhattan's Chelsea neighborhood that injured 31 people as well as a pipe bomb near a charity running race in a New Jersey shore town on Sept. 17.
In addition, Rahami is charged with planting another pressure-cooker bomb in Chelsea that did not go off and with leaving several devices at a train station in Elizabeth. One of those explosives detonated when a bomb squad robot attempted to defuse it. None of the blasts killed anyone.