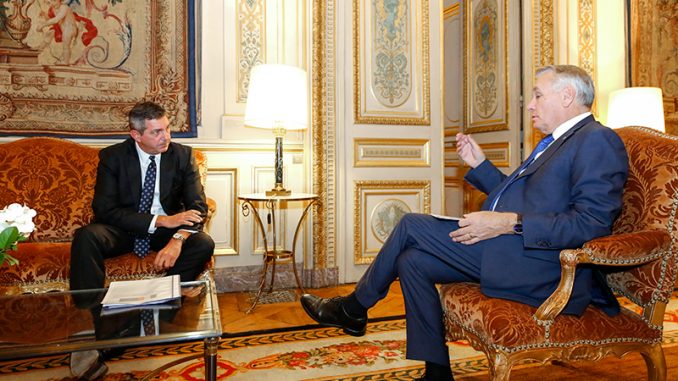 On the occasion of 'World Day against the Death Penalty', which marks the 35th anniversary of the abolition of the death penalty in France, Jean-Marc Ayrault, Minister of Foreign Affairs and International Development and Harlem Désir, Minister of State for European Affairs, will meet with Stavros Lambrinidis, EU Special Representative for Human Rights.
Under discussion will be the unwavering commitment of France and the EU in support of the universal abolition of the death penalty and the importance of working together to achieve this goal. They will also review the overall human rights situation around the world, especially in the countries where they are most under threat.
At Jean-Marc Ayrault's invitation, Stavros Lambrinidis will take part in the "Journalists and abolition" event at the Quai d'Orsay. Through this event, France is lending its support to the "EU4HumanRights" initiative led by Federica Mogherini, EU High Representative for Foreign Affairs and Security Policy, and Mr. Lambrinidis.