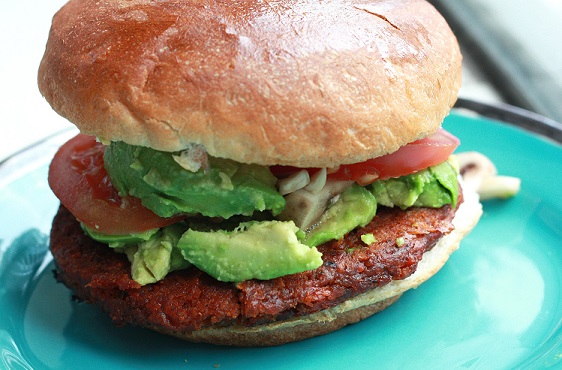 When is a sausage a sausage? That's what the European parliament will be voting on this week.
A group of farmers are hoping a bill will be passed that would ban vegetarian products from being called sausages or burgers.
They say the measure is needed to prevent people from being misled into thinking the products contain meat.
But environmentalists and medical professionals believe such a ban would be a step backwards.
Vegetarianism has grown in popularity in recent years, with vegetarian and vegan products becoming an increasingly common sight in shops and on restaurant menus.
They are often marketed as veggie or vegan burgers – something the farmers want changed.
So what are they asking for?
Under the proposed amendments to a farming bill, certain terms like burger and sausage could only be used to market items that actually contain meat.
That would mean an end to veggie burgers or vegan sausages on menus and on packaging.
And steak, schnitzel, wurst, hamburger, escalope and sausage would all be prohibited from use too, unless the product being sold were to contain meat.
Terms such as "soya milk" and "vegan cheese" were banned in the European Union three years ago, after its top court ruled terms such as milk and cheese could not be used for non-dairy products.
But these new amendments would take this a step further by prohibiting manufacturers from comparing plant-based foods to dairy with words such as "style" and "like".
That would mean an end to seeing "cheese-style" or "yoghurt-like" items on supermarket shelves.
The EU's farmers association Copa-Cogeca, which backs the measures, said the bloc should put an end to "surrealistic" food descriptions.
"Marketing is disconnected from the real nature of products, which is just asking for things to spin out of control!" a spokesman for the group, Jean-Pierre Fleury, said earlier this month.
On the other side, Swedish MEP Jytte Guteland told the BBC that relabelling such products would only confuse consumers. "Of course the big battle this week is about putting the right incentives for farmers to ensure we have as little pollution as possible. That being said, we need to eat less meat."
And food advocacy group ProVeg International, which seeks to promote and encourage vegetarianism, said consumers were already fully aware of what they were buying.
"Just as we all know that peanut butter does not contain butter, consumers know exactly what they are getting when they buy veggie burgers or veggie sausages," ProVeg's Alex Gromminger said.
Similarly, the European Medical Association called the proposals "disproportionate and out of step with the current climate".
The amendments were being discussed as part of a debate of wider agricultural reforms, with the results of a vote expected on Wednesday.
If the bill passes with the proposed amendments, it would not come into force immediately. Rather, its implementation would have to be negotiated with the EU's 27 member states.
Perhaps then we could look forward to enjoying some vegetarian tubes, veggie discs or vegan rounds, all to be washed down with an almond or soy-based breakfast drink.
Source: bbc.co.uk