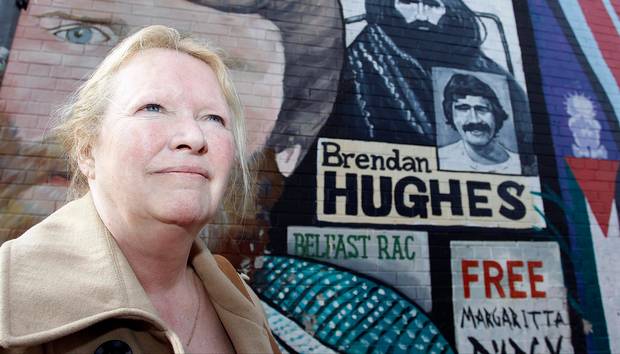 A final High Court deadline has been set for the Government  to disclose documents to a west Belfast woman suing over her internment during the troubles in Northern Ireland during the early 1970's.
According to her claim, Evelyn Gilroy alleges that she was subjected to inhuman conditions during her arrest and imprisonment in May 1974. She was held for three days in an RUC station before being transferred to Armagh prison, where she was held until Christmas that year.
Ms Gilroy is involved in a test case that could pave the way for writs from hundreds of others detained without trial.
Ms Gilroy is seeking damages for wrongful arrest, false imprisonment, negligence, breach of statutory duty and misfeasance in public office. Her legal team returned to court yesterday in a bid to secure discovery of all relevant documents from the defendants.
Gilroy's legal team revealed that the PSNI and Ministry of Defence have also been given 16 weeks to ensure all necessary material was handed over.
Outside court Ms Gilroy's solicitor, Padraig O'Muirigh, claimed that the defendants had failed to comply with previous directions to provide the relevant documents.
Any failure to comply with the order will result in the defendants' cases being struck out, it was claimed.
He added: "The case raises very important issues for a large number of other internees who are awaiting the outcome of this present case before proceeding with their own civil actions."
Nearly 2,000 people, most of them Catholic, were held without trial between 1971 and 1975.
Issues have been raised about any potential public interest immunity implications.