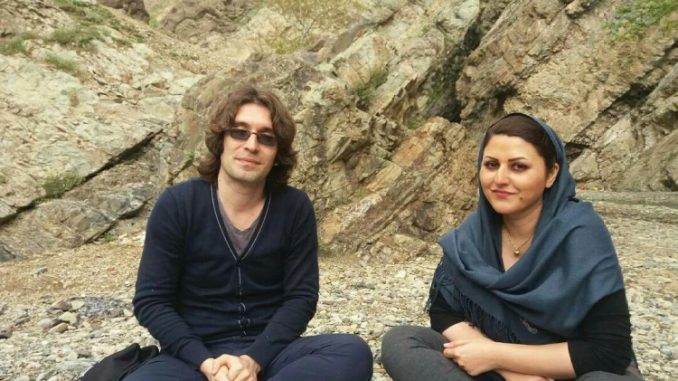 An Iranian woman has been sentenced to 6 years in prison after authorities found an unpublished story she wrote about women being stoned to death.
Golrokh Ebrahimi Iraee, a female Iranian writer and human rights activist, has been convicted of 'insulting Islamic sanctities' because of writing a fictional story about women being stoned to death. The story had never been published.
Under Shari'a law in Iran stoning is the punishment outlined for adultery.
The unpublished story describes a woman who watches the film 'The Stoning of Soraya M' – which tells the true story of a young woman stoned to death for adultery – and becomes so enraged that she burns a copy of the Qur'an.
The story was discovered by the authorities on 6 September 2014 by men believed to be members of the Revolutionary Guards. No arrest warrant was shown but Ms Iraee and her husband Arash Sadeghi's home was searched, going through their possessions and taking away their laptops, notebooks and some CDs.
Ms Iraee then received a phone call ordering her to go to Evin Prison to begin serving a 6 year prison sentence for 'insulting Islamic sanctities' and 'spreading propaganda against the system'.
Arash Sadeghi was also arrested and is now serving a 15-year prison sentence in Evin Prison on charges including 'spreading propaganda against the system'
Philip Luther, Amnesty's Director of Research and Advocacy for the Middle East and North Africa, said 'She is effectively being punished for using her imagination,'