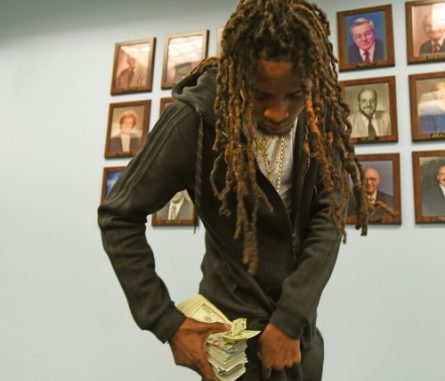 Rapper Fetty Wap said he brought about $165,000 in cash to a New Jersey court pay several fines including: driving with tinted windows and a suspended license, failing to replace lost, destroyed or defaced license plates and a false burglar alarm that went off at his home more than twice.
The 25-year-old Paterson NJ native appeared in court at Cedar Grove on Wednesday with stacks of cash sticking out of his pockets.  The rapper, born Willie Maxwell II, was ordered to pay $360 in fines.
Wap's attorney says his client applied for a medical exemption for the tinted windows; is blind in one eye due to a childhood eye problem and has glaucoma.