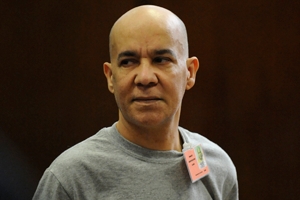 Questioning of potential jurors began Wednesday in Manhattan Supreme Court for the upcoming retrial of Pedro Hernandez.  Hernandez was charged with kidnapping and murder in the 1979 disappearance of 6-year-old Etan Patz.
The first trial of Hernandez, 53,  ended in a deadlocked jury last year.  He confessed to the unsolved crime, but his defense says it was a delusion caused by mental problems.
150 possible jurors have been screened by Justice Maxwell Wiley for a trial that could last months.  A group of 16  will be questioned Thursday by lawyers.
The public history of the case was evident during questioning Wednesday.  As one juror put it: "He confessed,"  "Why not sentence him?"  Justice Wiley said he expects the final selection of a jury to continue for another week.