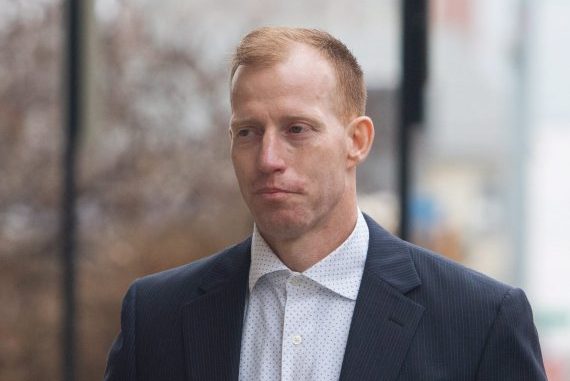 After filing notice to appeal with the Alberta Court of Appeal, Travis Vader's lawyers sent a letter on Friday to Justice Denny Thomas, asking Thomas to declare a mistrial and set aside Vader's second-degree murder convictions.
If the judge agrees, it could mean ordering a new trial for Vader.
Vader was charged with two counts of first-degree murder in the July, 2010 deaths of Lyle and Marie McCann.
Subsequently, the legal community weighed in across the country to point out what they describe as a "fatal error" in the judge's decision,  which was delivered Thursday.
A section of the Criminal Code that Thomas used to convict Vader was declared unconstitutional in 1990.
The Crown and defence lawyers have already agreed to meet again Oct. 3 to set a date for sentencing and Vader's lawyer, Brian Beresh, is asking Justice Thomas to consider the application for a mistrial on that date.