The UK Supreme Court has prevented Venezuelan President Nicolás Maduro from accessing $1.95bn (£1.4bn) of gold stored in the Bank of England (BoE).
Mr Maduro says the cash will be used to fight Covid-19 in the country.
Despite this, in practice the UK deals with the Maduro administration.
Mr Guaidó and Mr Maduro have separately appointed two different sets of governors to Venezuela's central bank.
Mr Guaidó, who is recognised by more than 50 countries as the legitimate president, wants the gold to stay in the BoE's vaults.
But Mr Maduro, who remains in the presidential palace and in control of the government, military and police, has sued BoE to have the funds released.
Mr Maduro was re-elected to a second six-year term in May 2018 in highly controversial polls, which most opposition parties boycotted.
He claims the money will be transferred to the United Nations Development Programme (UNDP) to buy medical supplies to fight the pandemic.
His critics have blamed him for mismanaging Venezuela's economy, causing a severe crisis where millions of people need aid due to collapsing public services, soaring unemployment and a devalued local currency.
They claim Mr Maduro will use the funds to pay off foreign allies that support his regime.
Venezuela has been sanctioned by a group of nations including the US, UK, European Union, Canada, Switzerland, Panama and Mexico since 2014 over corruption, human rights violations and the suppression of democracy.
Further consideration needed
The Court of Appeal ruling had overturned an earlier UK High Court judgement in July 2020, which ruled that the UK government's recognition of Mr Guaidó as Venezuela's acting president was "clear and unequivocal".
On Monday, the Supreme Court said that the Court of Appeal ruling was "misplaced", because all British courts needed to accept that Mr Maduro was not recognised as president "for any purpose".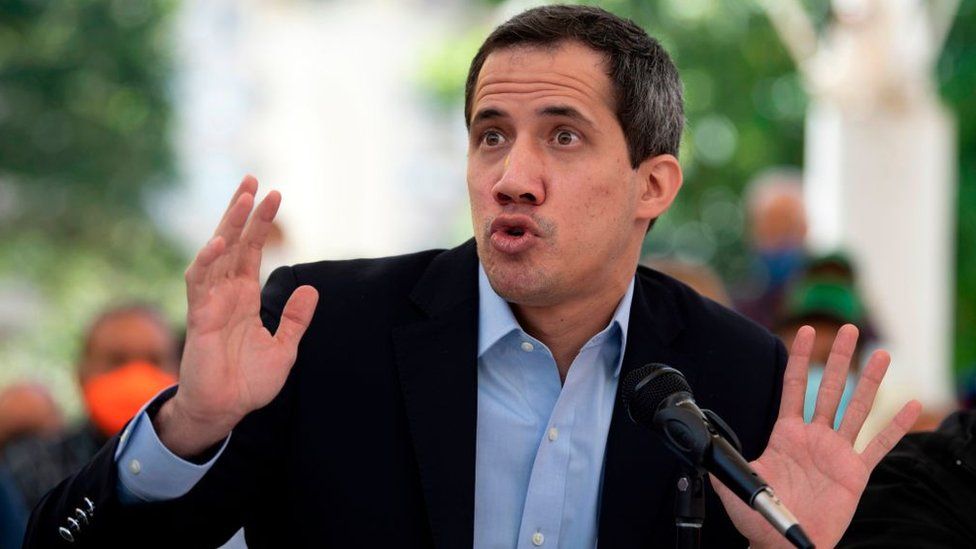 However, it has now asked the Commercial Court to consider another issue – whether Mr Guaidó has been recognised by the UK government as merely being Venezuela's head of state, or if he has been recognised as its head of government as well.
He has since used these laws to appoint central bank officials, which Mr Maduro continues to contend is not permitted under Venezuelan law.
Mr Guaidó welcomed the ruling on Monday, saying he and his appointees would "continue to be dedicated to the constitutional duty to protect the assets of the Republic for future generations".
Sarosh Zaiwalla, a London-based lawyer representing Venezuela's central bank, said: "Our client looks forward to continuing this case, with a view to showing that the Board of the El Banco Central de Venezuela (BCV) in Caracas is the only validly appointed authority to deal with Venezuela's foreign assets in the interests of the Venezuelan population."
Source: bbc.co.uk