A man has been jailed for 21 years and his partner for a minimum of 29 years over the torture and killing of his six-year-old son, Arthur Labinjo-Hughes.
Emma Tustin, 32, murdered the boy by causing a fatal head injury at her home in Solihull on 16 June last year.
She photographed him lying on the floor, sending the image to his father Thomas Hughes, 29.
Hughes was convicted of the boy's manslaughter.
Sentencing, Justice Mark Wall QC told Coventry Crown Court the case was "one of the most distressing and disturbing" he had ever dealt with.
He said neither defendant had shown any remorse and their behaviour had been "spiteful and sadistic".
One of the most troubling aspects, he added, was that Tustin's own two children "lived a perfectly happy life in that house" just yards from where Arthur was subjected to unthinkable abuse.
Earlier, Prime Minister Boris Johnson said he would leave "no stone unturned" to find out what went wrong.
The Independent Office of Police Conduct (IOPC) is set to publish a report into West Midlands Police's contact with the case in due course but said it "found no indication any individual behaved in a manner that justified disciplinary proceedings".
The trial heard Arthur had been poisoned with salt, subjected to regular beatings, denied food and drink and made to stand for hours alone in the hallway.
Jurors were told Tustin carried out a fatal assault by violently shaking the schoolboy and repeatedly banging his head on a hard surface, and while Hughes was not present then, he was culpable in the death as he "encouraged" violence against his son and dealt out beatings.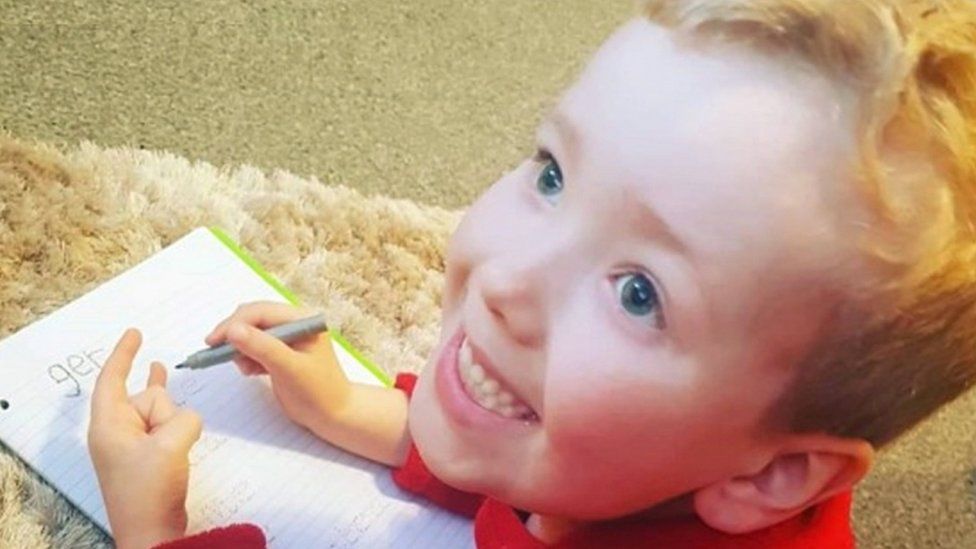 The judge told the pair "the cruel and inhuman treatment of Arthur was a deliberate decision by you to brush off his cries for help as naughtiness".
He said they had "dehumanised" the boy, adding: "The less human he seemed to be, the more freedom you had to abuse him."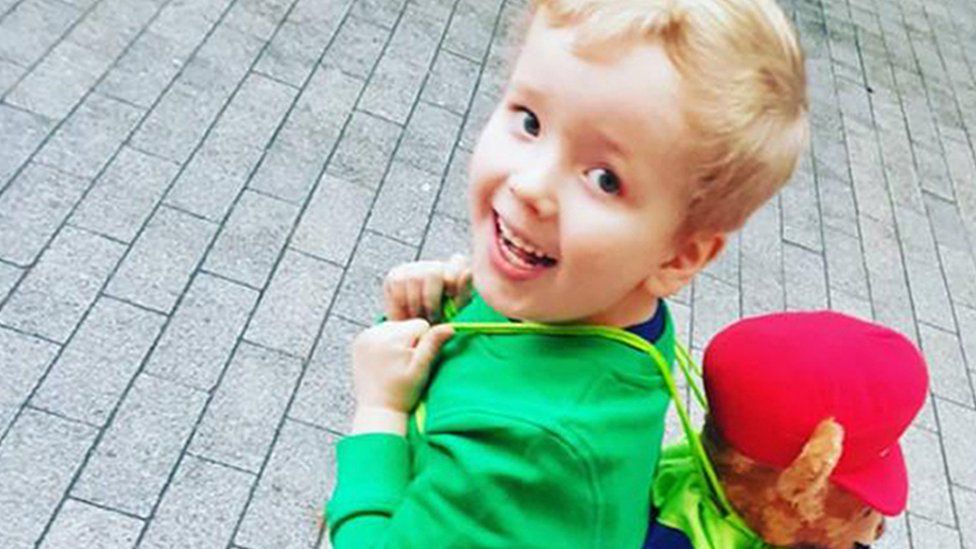 Mr Justice Wall referred to audio and video files Tustin had recorded of Arthur "crying, calling out for his grandparents and uncles, hitting himself in a way which anyone would recognise as a cry for help from a deeply unhappy child, and saying that nobody loved him and that he was hungry and thirsty".
He described her as "a manipulative woman who would tell any lie and shift the blame on to anyone to save her own skin".
Addressing Arthur's death, the judge said the level of violence used by Tustin "produced forces on his body equivalent to those which might otherwise have been produced by a high-speed road traffic collision".
"The injuries sustained by him were extensive and devastating," he added.
Tustin, handed a life sentence for murder, was also sentenced to 10 years for four counts of child cruelty, including assaults, intimidation and the lacing of Arthur's meals with salt.
Hughes, found guilty of two cruelty counts, but acquitted of one pertaining to Arthur's salt poisoning and another relating to withholding food and drink, was sentenced to nine years over them. Both killers will serve these sentences concurrently.
In a victim impact statement read to the court, Arthur's mother said his death had destroyed her life.
"Life as I know it will never exist again," Olivia Labinjo-Halcrow's statement said. "I feel hollow every day, I feel as though I'm walking around with all the lights turned off.
"He was the light of my life, the best parts of me. He was a precious, precious gift."
Ms Labinjo-Halcrow is in prison for killing her then partner in 2019. The statement was read by her mother, Arthur's maternal grandmother, Madeleine Halcrow, who broke down in tears as she spoke.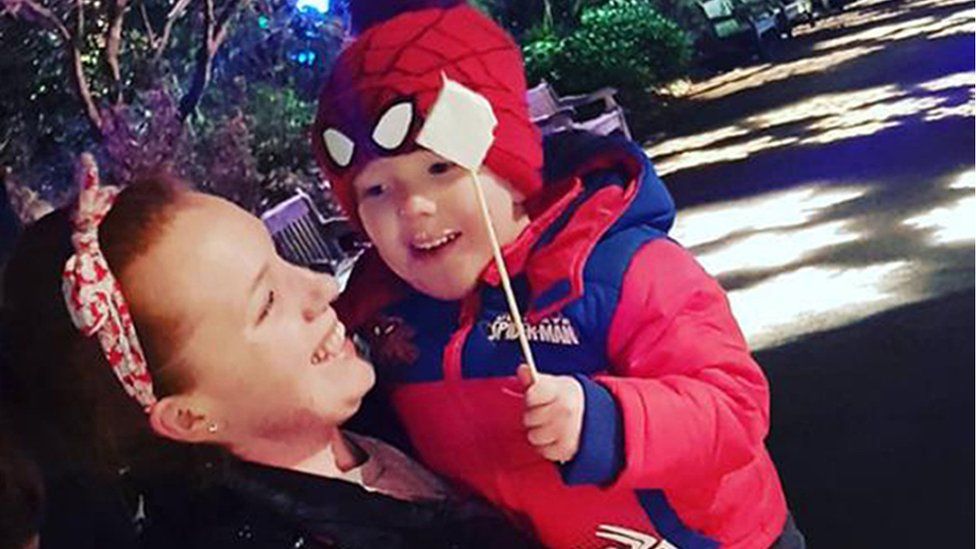 Arthur's paternal grandmother, Joanne Hughes, also read a statement in which she said the six-year-old was the "sunlight of all our lives".
"His death has turned the colour of our lives into a perpetual grey," she continued.
Ms Hughes said Tustin was remorseless and "the only pity she has shown is for herself".
She also said it was "clear that Arthur was failed by the very authorities that we, as a society, are led to believe are there to ensure the safety of everyone".
A serious case review is under way into circumstances around Arthur's death after it emerged social workers had visited the house in the months before he died and found no cause for concern.
Ian Courts, leader of Solihull Council, said he was "shocked and appalled" at Arthur's death.
He said the authority would "understand, learn and fix any issues that the independent review finds and any further actions that may come about through subsequent reviews and inspections".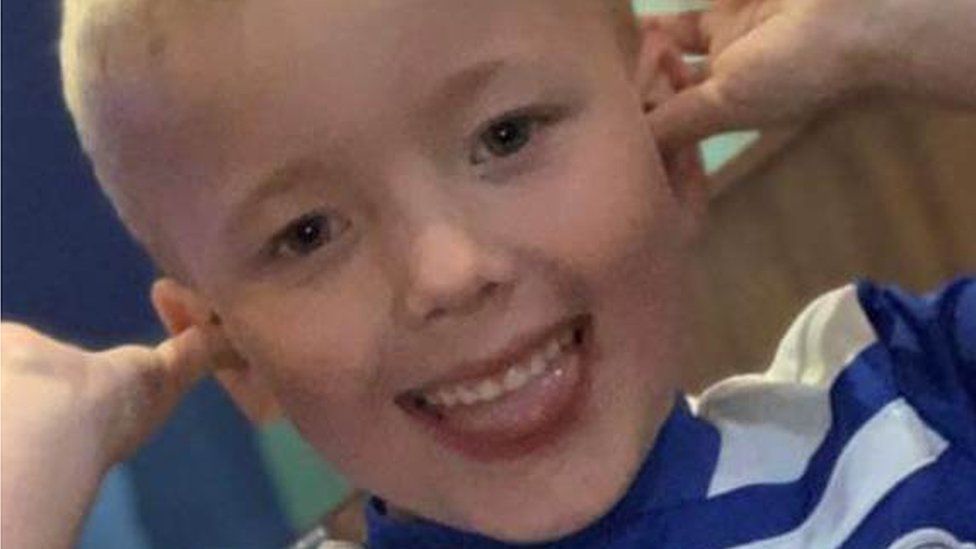 The prime minister said on Friday the details of the case were "deeply disturbing" and his thoughts were with those who loved Arthur.
During a visit to Shropshire, he said he found it "difficult to read about the case".
He said he was "glad justice had been done" but it was "no consolation" and it must be ensured lessons were learned.
"And it is early days, but I can tell you this, we will leave absolutely no stone unturned to find out exactly what went wrong in that appalling case," he added.
A spokesperson for Number 10 said the government would not hesitate to act following the review into Arthur's death.
Education Secretary Nadhim Zahawi said he would be making a statement on the case to Parliament on Monday, adding the government was "determined to protect children from harm".
"We will not rest until we have the answers we need," he added.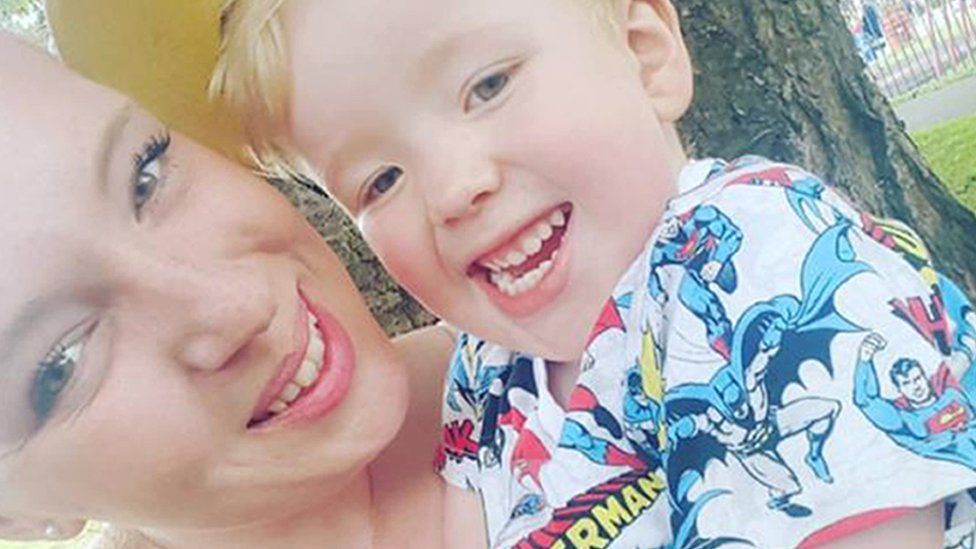 Arthur's former school in Dickens Heath, Solihull, issued a statement to say it was "supporting the children, parents and staff at this difficult time".
"We considered Arthur as part of the school family," head teacher Jacqueline Nicholls said.
"He was a beautiful boy with an infectious smile. He loved reading and his favourite story was The Snail and the Whale. He will never be forgotten."
Football fans have organised tributes for Arthur, including a banner at his beloved Birmingham City. There will also be applause to remember him at the Blues' away match with Millwall this weekend.
Aston Villa FC said it would hold a sixth-minute applause at Villa Park on Sunday, adding the club was "deeply saddened" by the death.
During the trial, jurors were told Hughes cut up two of his son's football shirts to punish him.
A spokesperson for the NSPCC said the charity was "struggling to come to terms" with what Arthur endured before his killing.
"This sentencing marks the end of the first stage in achieving some sort of justice for Arthur."
Solihull MP Julian Knight said he plans to lobby for longer jail terms for the "horrible monsters".
Solihull still has collective heartbreak over the murder of young Arthur Labinjo-Hughes.

I share the view that the sentences these monsters have been given are just not enough. I will be referring them for review by the Attorney General under the Unduly Lenient Sentence scheme. pic.twitter.com/yPUZ4l3gf1

— Julian Knight MP (@julianknight15) December 4, 2021
Mr Knight said he wanted those who had failed Arthur to be held accountable and stated he planned to request the couple be given longer sentences.
"But also I think anyone reflecting on those sentences thinks they were too lenient and my intention is to try to refer this to the unduly lenient sentencing scheme as soon as possible," he said.
The Unduly Lenient Sentence scheme allows anyone to lobby the Attorney General to refer a case to the Court of Appeal for review.
Experienced senior judges then consider the term given to an offender and how it compares to any relevant guidelines on sentencing and previous similar crimes.
Analysis
By Phil Mackie, Midlands Correspondent
Emma Tustin refused to leave the cells and attend court to hear her sentence on Friday. She has shown no remorse at any stage during the two-month trial. Thomas Hughes did apologise via his lawyer, but it's hard to believe that will carry much weight with the family members who were present in court, many of whom were in tears.
Judge Mark Wall praised Arthur's two grandmothers, Joanna Hughes and Madeleine Halcrow, telling both that they'd been courageous to come to court and read out victim impact statements.
Nine of the 11 jurors returned to court to hear the pair being jailed. It's been a harrowing trial for all of them.
This has been a case that's moved everyone who has seen, heard or read about it. There's more to come, because further investigations will determine whether opportunities were missed to intervene and possibly save Arthur.