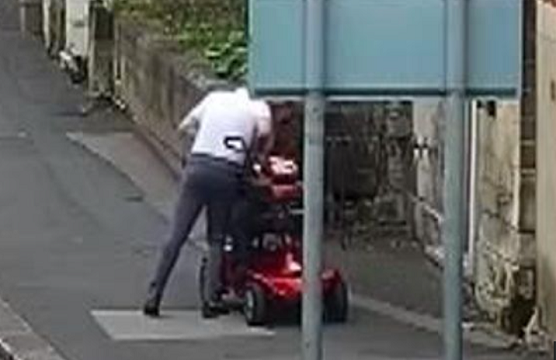 A man who stole hundreds of pounds from a pensioner has been jailed for four years.
Andrew Merritt, 34, stopped an 88-year-old man in the street in Worksop, Nottinghamshire, in August and asked him if he could spare some change.
The man, who was on a mobility scooter, took out his wallet and gave Merritt £3.10.
CCTV showed Merritt proceeded to hug the man before taking his wallet – which contained £1,100.
As the man pleaded for it back, Merritt could be seen grinning as he counted the money.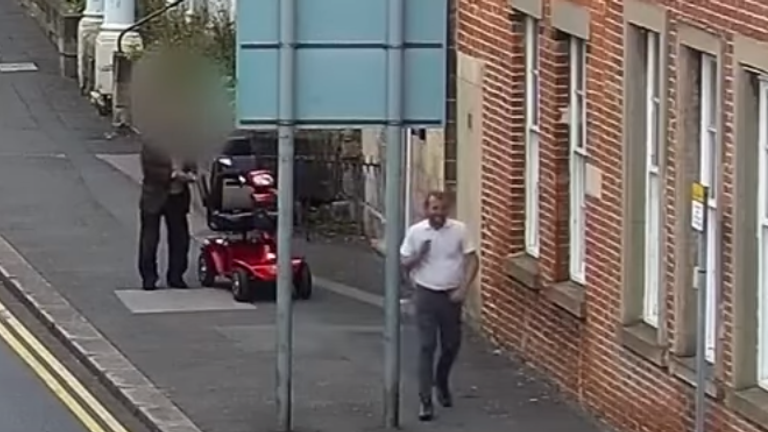 Witnesses went to help the man and reported the incident to police.
Merritt was arrested six days later after an officer recognised Merritt from the CCTV footage.
During a police interview, Merritt denied stealing the money, insisting the man had agreed to buy a bike from him.
Merritt, of Cheapside, Worksop, was charged with robbery and sentenced.
He was handed a criminal behaviour order banning him from Worksop town centre for four years and ordered to pay compensation to the man.
Nottingham Crown Court was told Merritt had previous convictions relating to 118 offences, including theft, shoplifting, assault, breaching court orders and burglaries.
Detective Chief Inspector Nick Hall, of Nottinghamshire Police, described Merritt's actions as "cowardly in the extreme" and said he perpetrated an "extremely cruel crime".
"He preyed on a vulnerable man knowing he would not be able to stop him making off with his money. When he asked for £2, the elderly victim gave him that and more, out of the goodness of his heart.
"It was a kind act of generosity and so it was staggering that Merritt repaid the gentleman's empathy by robbing him of such a vast amount of money.
"I hope the outcome at court provides the victim with some comfort in knowing that Merritt can no longer harm anybody in our communities."
Source:  
news.sky.com