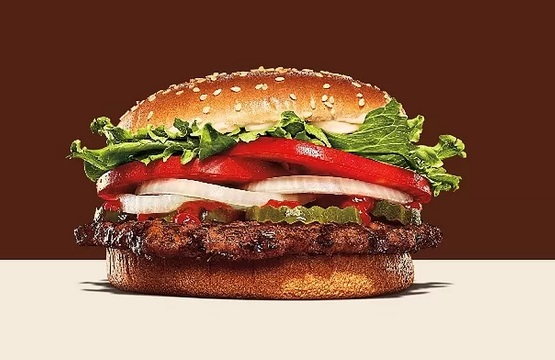 Burger King must face a lawsuit that alleges it makes its Whopper burger appear larger on its menus than it is in reality, a US judge has ruled.
The lawsuit accuses the fast food giant of misleading customers by showing the burger with a meatier patty and ingredients that "overflow over the bun".
"The plaintiffs' claims are false," Burger King told the BBC.
Rivals McDonald's and Wendy's are facing a similar lawsuit in the US.
The class action lawsuit against Burger King alleged that the Whopper was made to look 35% larger, with more than double the amount of meat compared to what was actually served to customers.
Burger King had earlier argued that it was not required to deliver burgers that look "exactly like the picture".
In the ruling, US District Judge Roy Altman said it should be left to jurors to "tell us what reasonable people think".
However, he dismissed claims that Burger King misled customers with its television and online advertisements.
"The flame-grilled beef patties portrayed in our advertising are the same patties used in the millions of Whopper sandwiches we serve to guests nationwide," a Burger King spokesperson said in a statement after the ruling.
Lawyer Anthony Russo, who represents the plaintiffs, did not immediately respond to a BBC request for comment.