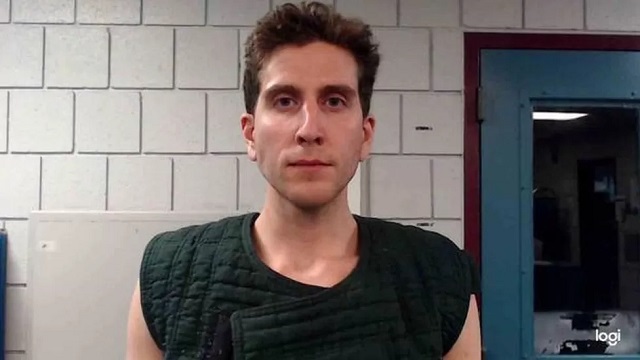 US police say they have arrested a criminology graduate in the mysterious killings of four university students in the state of Idaho over six weeks ago.
Police named the suspect as Bryan Christopher Kohberger, 28. He was arrested in Pennsylvania over 2,500 miles (4,020km) from the crime scene.
The students were found stabbed to death in their beds in a rental home near the campus on 13 November.
Police say the suspect lived in a town near where the murders occurred.
Xana Kernodle, Ethan Chapin, Kaylee Goncalves and Madison Mogen were all discovered dead in their home in the small college city of Moscow, in northern Idaho. The University of Idaho students, who were all 20 or 21 years old, were killed by multiple stab wounds and some had defensive injuries.
In the weeks after their deaths family members of the victims have voiced frustration with the investigation's progress.
Speaking at a news conference on Friday, Moscow police confirmed the suspect was a criminal justice and criminology graduate student at Washington State University.
Its campus in the town of Pullman, Washington – where the suspect was living – is only a 10-mile drive across the border to Moscow.
"This was a complex and extensive case," said Chief James Fry.
"These murders have shaken this community and no arrest will ever bring back these young students," he told reporters.
"However, we believe justice will be found through the criminal process."
Police did not disclose any motive, saying it was necessary to keep certain details private in order to secure a conviction at trial. They said they were investigating whether the suspect knew the victims.
Prosecutors asked that anyone who knows Mr Kohberger come forward to provide investigators with a clearer picture of who he is and what may have led to the attacks.
He said they have so far reviewed more than 19,000 tips from the public.
Earlier this month, even more tips began pouring in as investigators asked the public for help finding a white Hyundai Elantra car that was seen near the victims' home on the day of the murders.
Police say that an Elantra has been recovered, but the murder weapon has yet to be found.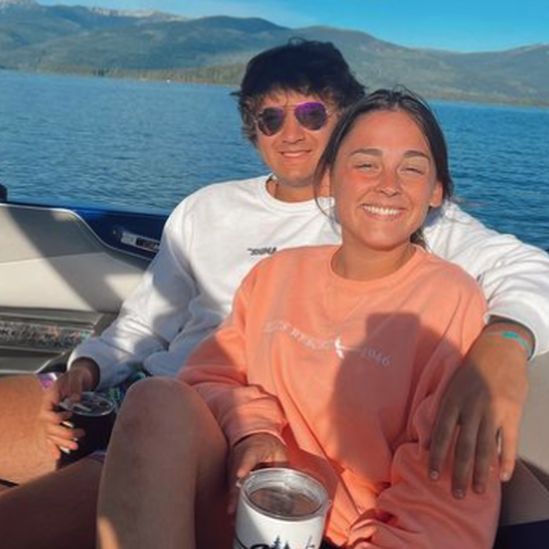 The police chief refused to comment on Friday about reports that the suspect had asked arresting officers if anyone else had been arrested.
"What I can tell you is we have an individual in custody who committed these horrible crimes and I do believe our community is safe," he said. "But we still need to be vigilant, right?"
Unnamed law enforcement officials tell US media that DNA evidence links Mr Kohberger to the crimes.
The arrest comes on the same day that a memorial service is being held for Ms Goncalves and Ms Mogen at a church in Coeur D'Alene, Idaho.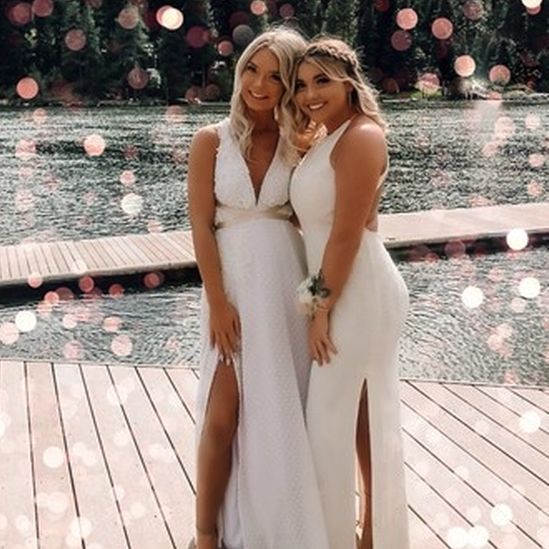 A post-mortem examination found that the four students were probably asleep when they were killed. Their roommates, and other students who discovered their bodies, were cleared of any wrongdoing by police.
According to police, Mr Kohberger was arrested near the city of Scranton, Pennsylvania, on Friday by state police and FBI agents. He was found at his parents' home in Albrightsville, officials tell CBS, the BBC's US partner.
Latah County prosecutor Bill Thompson told Friday's news conference the accused faces four counts of first-degree murder and felony burglary.
The suspect, who is expected to be extradited to Idaho, has already appeared before a judge, and was remanded in custody without bail.
Moscow's population of 25,000 includes 11,000 university students. The small town is tucked in a rural region of rolling hills known as the Palouse.
In the wake of the attacks, nearly half of students have switched to online classes for the rest of the semester, and Idaho State Police have sent in patrols to monitor the campus.
Speaking alongside police on Friday, University of Idaho President Scott Green thanked police for making the arrest, and noted the "international scrutiny" that the killings had brought to the small community.
"We never lost faith that this case would be solved," he said.
Investigators have said 113 pieces of physical evidence were taken from the crime scene. They have also examined about 4,000 photographs and conducted over 300 interviews.
Source: bbc.co.uk