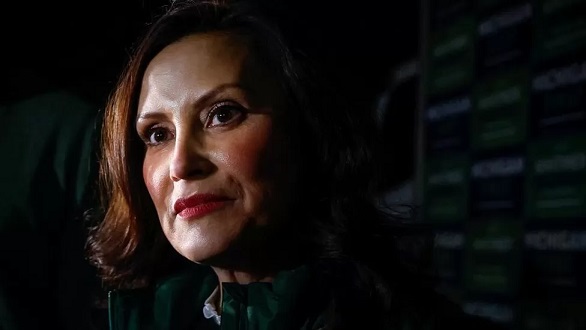 The ringleader of a plot to kidnap Michigan Governor Gretchen Whitmer has been sentenced to 16 years in prison.
Adam Fox, 39, appeared in front of US District Court Judge Richard Jonker in Grand Rapids on Tuesday.
Earlier this year he was found guilty of planning to abduct Ms Whitmer from her holiday home with other militiamen.
The group targeted the Democratic governor in 2020 because they were opposed to Covid rules she imposed early in the pandemic.
As well as conspiring to abduct Ms Whitmer, Fox was sentenced for planning to use a weapon of mass destruction to blow up a bridge after the kidnapping, to make it easier to escape.
Fox and his co-defendant Barry Croft Jr, 47, were found guilty by a federal court in August. Croft, who is also a member of the Three Percenters militia group, is due to be sentenced on Wednesday.
In August, a jury determined that the two men were guilty of conspiring to obtain weapons of mass destruction – a bomb – to blow up a bridge in order to thwart a police response to the planned kidnapping.
Croft, a native of Delaware, was also convicted on a separate explosives charge.
Fox and others planned to kidnap Ms Whitmer at gunpoint, and take her to stand "trial" on bogus treason charges.
The militia group's kidnap plot was largely motivated by their opposition to public health measures during the early days of the Covid-19 pandemic.
However, prosecutors said Fox had hoped to spark a "second American revolution" and push the US into armed conflict ahead of what proved to be a contentious presidential race in November 2020.
Although Fox was described by prosecutors as the brains behind the plot, Judge Jonker said he did not stand out as a "natural leader".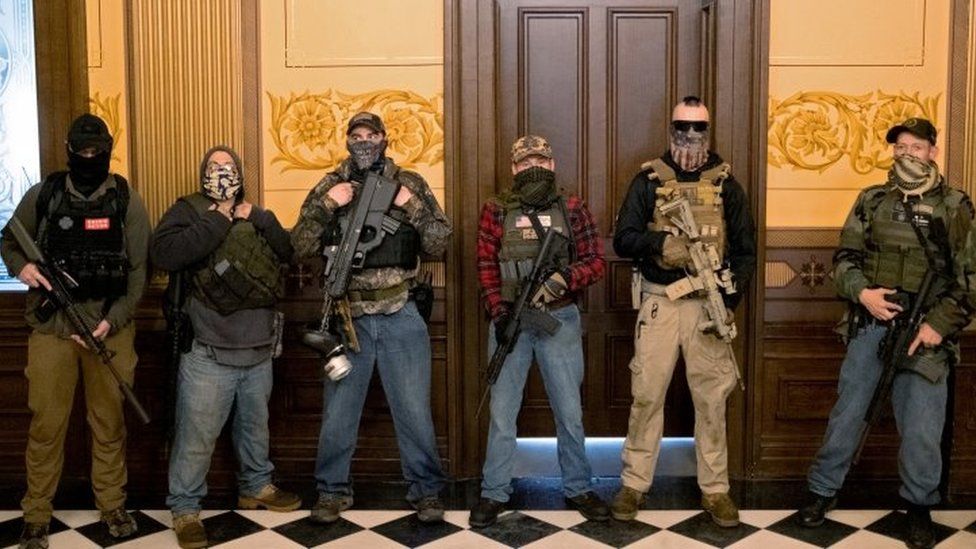 However, the district court judge recognised that "a lot of fuel" had been necessary to fund conspiracies like the plot to kidnap the governor and Fox had been able to provide that fuel.
Prosecutors had pushed for a life sentence, but Judge Jonker said that would not be necessary to act as a deterrent. However, he added that a "significant sentence" was required.
Fox's lawyer Christopher Gibbons had argued that government descriptions of his client had been "calculated to frighten the public".
"These histrionic descriptions of Adam Fox do not rationally address his actual conduct and they do not accurately reflect either his actual intentions or his actual capabilities," he said.
Back in August, lawyers representing Fox and Croft suggested the pair had been incapable of mounting such a plot.
They argued the men had been entrapped – or improperly induced into the crime – by an undercover FBI operation.
"In America, the FBI is not supposed to create domestic terrorists so that the FBI can arrest them," Mr Gibbons had said.
In October, three other men were convicted of supporting the plot to kidnap Ms Whitmer.
A jury found Joseph Morrison, 28, his father-in-law Pete Musico, 44, and Paul Bellar, 23, guilty of gang membership, firearms violations and providing material to support terrorism.
Source: bbc.co.uk