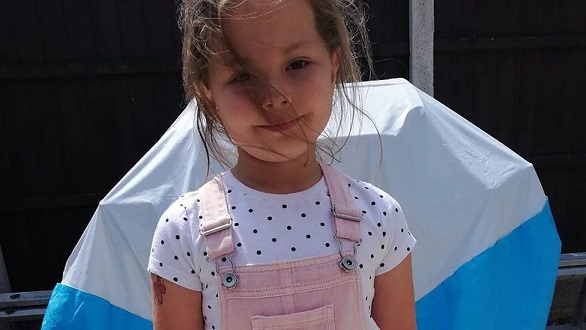 A record reward of up to £200,000 has been offered in the search for the gunman who killed Olivia Pratt-Korbel.
The reward has increased after Crimestoppers founder Lord Ashcroft doubled an initial pledge of £50,000 to match £100,000 put forward by a private donor.
It will be paid for information leading to the conviction of Olivia's killer.
The new amount was announced as police revealed details of the gun used in the shooting, and vowed to catch "this toxic individual who robbed Olivia of her future".
Nine people have so far been arrested but no charges have been brought.
Olivia's mother Cheryl Korbel was shot in the wrist as she tried to shut the door on the gunman, who was chasing and firing at another man.
He continued shooting and hit the schoolgirl with a fatal shot to her chest. Neither of the men were known to the family, in the Dovecot area.
Merseyside Police said it had identified two weapons used by the killer, with a .38 revolver responsible for the fatal shot.
A Glock-type self-loading 9mm pistol was also used by the gunman the same night.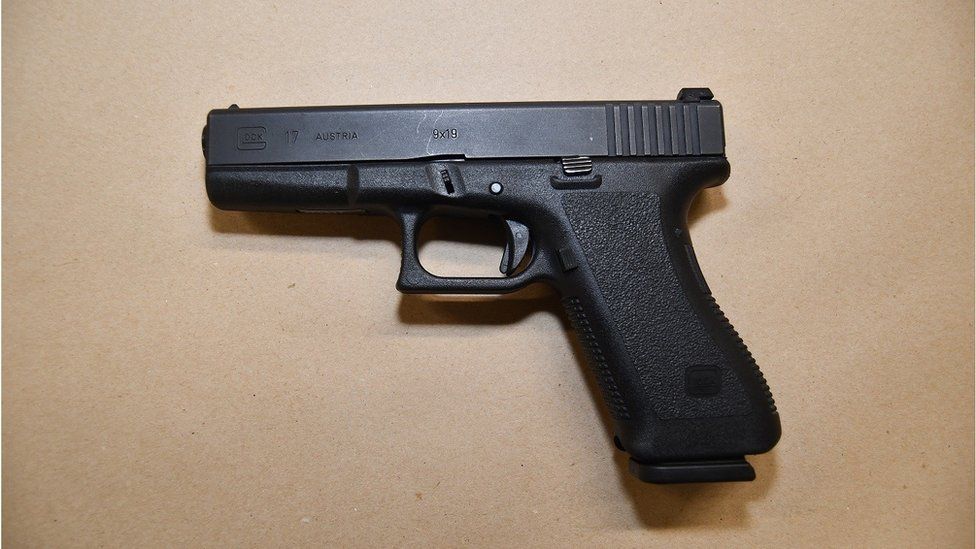 Detectives have discovered that the pistol had been used in two other attacks in Dovecot over a two-and-a-half-year period.
The first was in Wimbourne Close on 27 January 2020 when a 19-year-old man was shot through a front door.
The second was on 8 August – two weeks before Olivia's death in Finch Way, just a short distance from her home.
On this occasion two rival groups in cars and on motorbikes fired shots indiscriminately near some playing fields.
The force said officers had now worked for more than 15,000 hours on the investigation, trawled through thousands of hours of CCTV and investigated more than 400 pieces of intelligence passed on by the public.
Det Ch Supt Mark Kameen said: "Those involved in this abhorrent crime are poison in the community and we are continuing to robustly target them.
"These people have crossed the line in every sense by shooting an innocent nine-year-old and we all have a responsibility to put all those involved behind bars."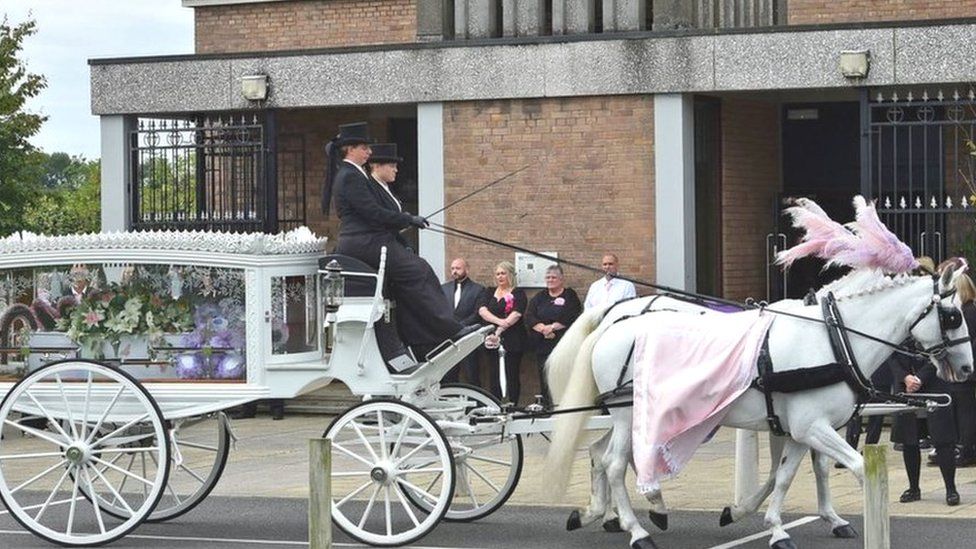 The detective called for people to reveal where the guns were being kept, and said evidence suggested they could still be in the Dovecot area.
"Why should we, or you, show them any loyalty at all? I want people to tell us where those guns are, now," he said.
"No-one should shoot a child and not face justice – silence is not an option for anyone."
He added the man the gunman was chasing – convicted burglar Joseph Nee – was continuing to be treated in hospital.
The new reward is the biggest single financial incentive offered in the history of Crimestoppers.
The charity reiterated that it works independently of the police and does not trace computers or phones used to contact them.
Lord Ashcroft said: "This case has been incredibly shocking, not just for those who are directly affected, but also for Liverpool and the nation as a whole.
"A precious young life has been lost so we need every effort to find those involved in this appalling killing."
Olivia's funeral was held on Thursday at a packed St Margaret Mary's Church, just streets away from where the shooting happened.
Speaking in her eulogy, her mother said her daughter "touched so many people's hearts and was loved and adored by everyone".
Source: bbc.co.uk