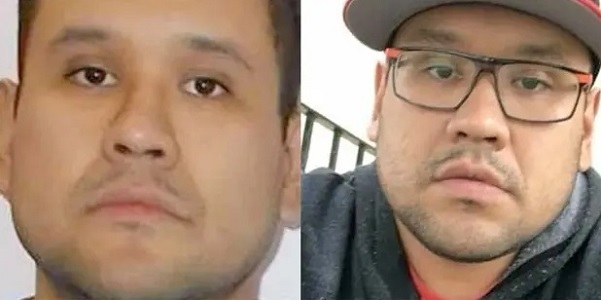 Police in Canada have arrested the suspect in a mass stabbing that left 10 people dead and 18 others injured.
Myles Sanderson's capture ends a manhunt that spanned three provinces and prompted questions about why he was granted prison parole despite a history of violence.
Police said he was taken into custody in the town of Rosthern, Saskatchewan, at around 15:30 local time (21:30 GMT).
Ten victims remain in hospital, three of them in a critical condition.
Police have already charged him with first-degree murder, attempted murder and breaking and entering.
News of the suspect's capture came soon after an alert was sent to Canadian mobile phone users on Wednesday afternoon warning people near the town of Wakaw to "seek immediate shelter/shelter in place" because a man armed with a knife had been seen driving in the area.
Rosthern is 44km (27 miles) west of Wakaw.
His brother, Damien Sanderson, was also suspected of playing a role in the attacks on Sunday in the rural area. On Monday, police found his body and are now investigating whether his brother may have killed him during the manhunt.
On Wednesday, the parents of the brothers appealed for their fugitive son to turn himself in.
"I want to apologise for my son, my sons," his mother said in an interview with CBC News.
"We don't know the whole story, but I want to apologise to everybody that was hurt and affected by this terrible situation."