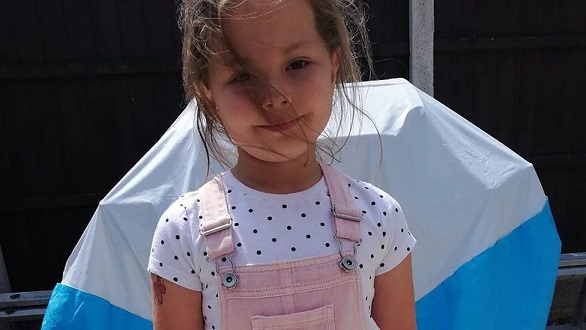 A nine-year-old girl was fatally shot when a man being chased by a gunman forced his way into her Liverpool home.
Olivia Pratt-Korbel was shot in the chest as her mother struggled with the men at the door of her house in Dovecot at about 22:00 BST on Monday.
The gunman "fired indiscriminately", hitting Olivia, her mum Cheryl Korbel in the wrist and the man in the body.
Merseyside Police said the family had no connection to the two men who forced their way into the house.
Speaking at a press conference, Chief Constable Serena Kennedy appealed for anyone with information to come forward, adding that now was "not the time to remain tight-lipped".
A 35-year-old man ran into their home on Kingsheath Avenue, followed by a man armed with a handgun, after Ms Korbel opened the door to see what the noise was outside
Olivia was fatally shot and Ms Korbel was shot in the wrist as she tried to shut the door
The gunman then fired two more times through the gap in the door, hitting the 35-year-old in the upper body, before running away
The injured man was then driven away in a black Audi, while Olivia and Ms Korbel were left behind
The gunman was described as about 5ft 7in (170cm), of slim build, carrying a handgun and wearing a black padded jacket, a black balaclava and black gloves
Ms Kennedy said it was "a shocking and appalling attack which will reverberate around our communities".
"We need to find all who are responsible for this," she said.
"Not just the gunman, we need to find who supplied the weapon and who arranged this terrible incident."
She added that she wanted to appeal to Liverpool's "criminal fraternity" for information, as Olivia's death was "an absolute tragedy and crosses every single boundary".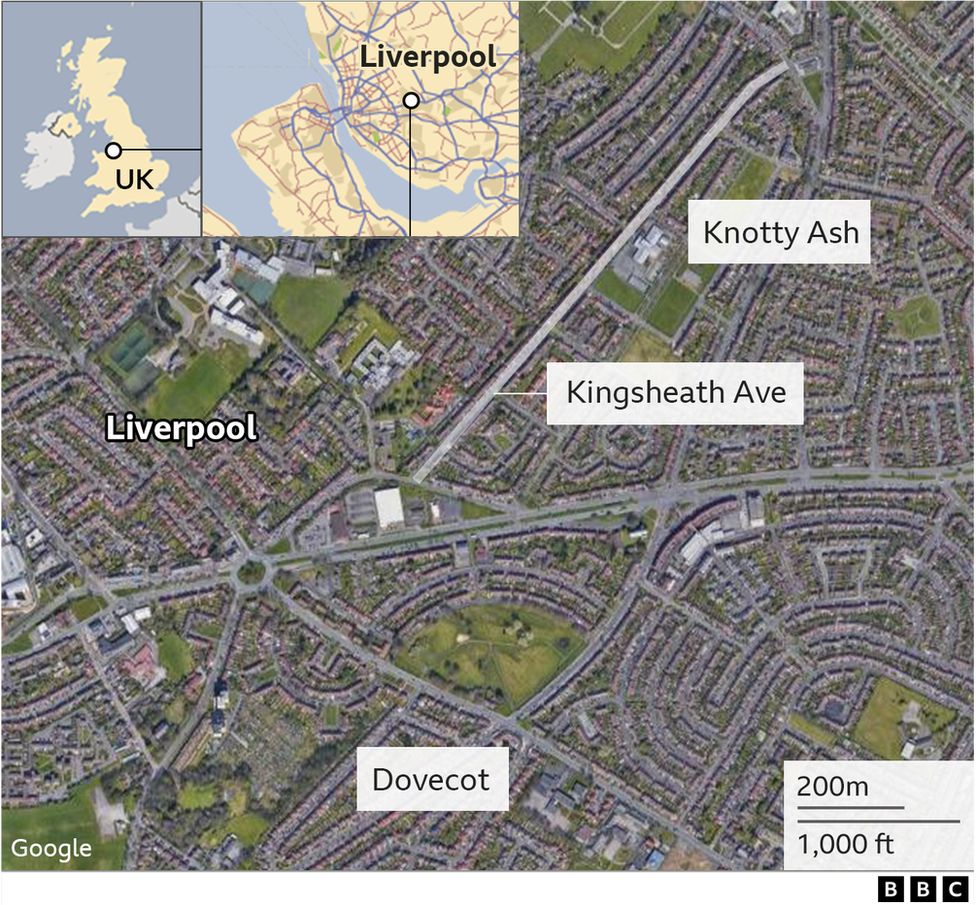 Ms Kennedy said officers who were sent to the scene "could see just how poorly Olivia was and they rushed her to Alder Hey Children's Hospital, where, despite the best efforts of medical staff, she sadly died".
She added forensic experts were at the scene conducting house-to-house inquiries and officers were reviewing CCTV footage to establish and identify who was responsible.
Appealing to the gunman to hand himself in, Det Ch Supt Mark Kameen said officers had not yet spoken to the injured man, who had not been arrested and was in hospital in a serious, but not life-threatening, condition.
He said he also wanted a man who was with the injured 35-year-old at the time of the shooting to come forward.
Merseyside Police said Olivia's two older siblings, who were in the house at the time of the attack, were unharmed.
Neighbour Marie Reilly, who has lived in the area for 36 years, said her partner heard four gunshots, which had sounded like fireworks going off.
She said the fact it happened on her doorstep was scary and recent violence in the city was "getting too close", adding: "I think it's time to move."
Fellow resident Sarah Halliday said it was "absolutely disgusting to wake up and find that a nine-year-old girl has been shot dead".
Her partner Scott Mason added it was "scary for men, because women and kids are getting shot".
"You're scared of your girlfriend and your daughter going to the shop… are they going to come back?" he said.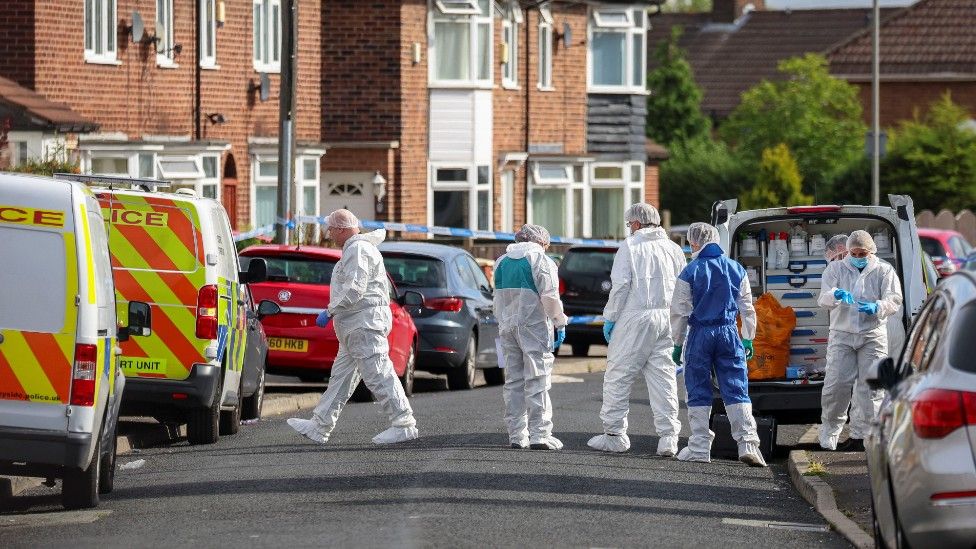 Knowsley Council leader Graham Morgan said she was a "popular pupil", adding: "I know she will be a huge loss to the school community and everyone who knew her".
Liverpool Mayor Joanne Anderson said it was an "appalling act of evil" and urged anyone with information to "come forward", adding: "Guns have no place in our communities."
West Derby's Labour MP Ian Byrne, whose constituency includes Kingsheath Avenue, said locals were "all struggling to process" what had happened.
He said there was "lots of anger out there… lots of outrage, disbelief that this could happen in our community".
'Horrific' and 'appalling'
Home Secretary Priti Patel offered her "heartfelt condolences" to Olivia's family and said Merseyside Police had her "full support and will receive any additional resources they need".
Chancellor and Tory leadership hopeful Rishi Sunak said: "I thought 'she was nine, she is the same age as my younger daughter'. Horrific."
Fellow leadership candidate Liz Truss, the foreign secretary, said: "My thoughts go out to the family, and it's an absolutely appalling crime, an appalling murder that took place in Liverpool."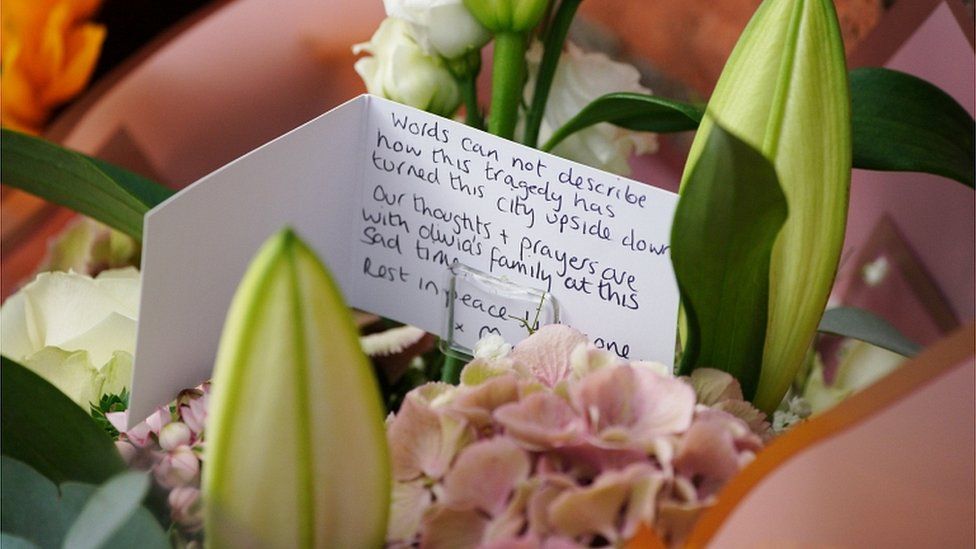 Olivia's death came after a spate of killings involving guns and knives on Merseyside.
Merseyside Police said there was nothing to indicate that Olivia's shooting was linked to other recent killings, but officers were keeping an open mind to follow any potential leads.
The force added the attack on the 35-year-old man was targeted and was believed to be related to organised crime.