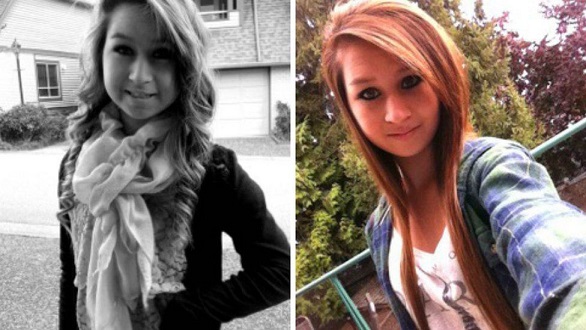 A Dutch man accused of harassing a Canadian girl who later took her own life has been found guilty of multiple charges by a court in British Columbia.
The charges against Aydin Coban, 44, included extortion, child luring, child pornography and harassment.
Amanda Todd, who was then 15, posted a video in 2012 in which she detailed how a man had tormented her online.
It was watched millions of times on YouTube and sparked a national debate about online bullying.
Ms Todd took her own life just five weeks after uploading the video and shortly after explicit photos were leaked online.
Coban was sentenced to 11 years in prison by a Dutch court in 2017 for blackmailing and harassing dozens of young women on the internet, some as far away as Britain, Canada and the United States.
He was later extradited to Canada where he faced the additional charges related to making and distributing child pornography, extortion and harassment. He is not, however, charged with Ms Todd's death.
Coban will serve his sentence – which will be decided at a later hearing – in the Netherlands.
In court following the verdict on Saturday, Ms Todd's mother, Carol, told journalists that she believed the court had sent a strong message that "sextortion" has consequences even across international boundaries.
"This day has been the best day since Amanda was born," she told Vancouver's CityNews. "This day, Amanda's voice really shone through."
Over the course of a seven week trial that included dozens of witnesses, prosecutors argued that Ms Todd, who lived with her father in British Columbia, was pursued for years by Coban through 22 fake social media accounts. This harassment included requests to perform sex acts online and threats to send explicit photos to her family and friends if she refused.
Coban's lawyer did not present any evidence in his defence.
Prosecutors said Ms Todd expressed on Facebook that a man had been blackmailing her for years. The harassment, they said, began just before she turned 13 in November 2009.
Her mother testified that her daughter was scared because of the messages she was receiving online, and the teenager's distress grew with each incident.
In the widely-circulated YouTube video she posted before her death, Ms Todd said she was lured by a stranger online to expose herself on a webcam. She was then bullied by peers after the photos were published on Facebook and sent to people she knew.
"If I could say a message to Amanda, it would be that we always believed you," her mother told CBC outside the courtroom. "This is her moment."
Source: bbc.co.uk