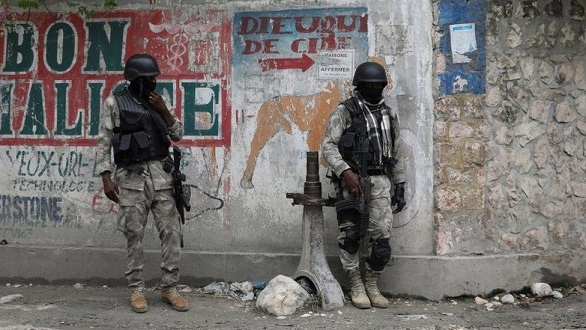 The Dominican Republic has urged Haiti to do everything in its power to ensure the safe release of one of its diplomats who was kidnapped on Friday.
The trade attaché at the Dominican embassy in Port-au-Prince, Carlos Guillén, was seized by gang members while he was travelling to neighbouring Dominican Republic.
Dominican officials said that the 400 Mawozo gang was behind the kidnapping.
The gang is infamous for kidnapping foreigners and demanding high ransoms.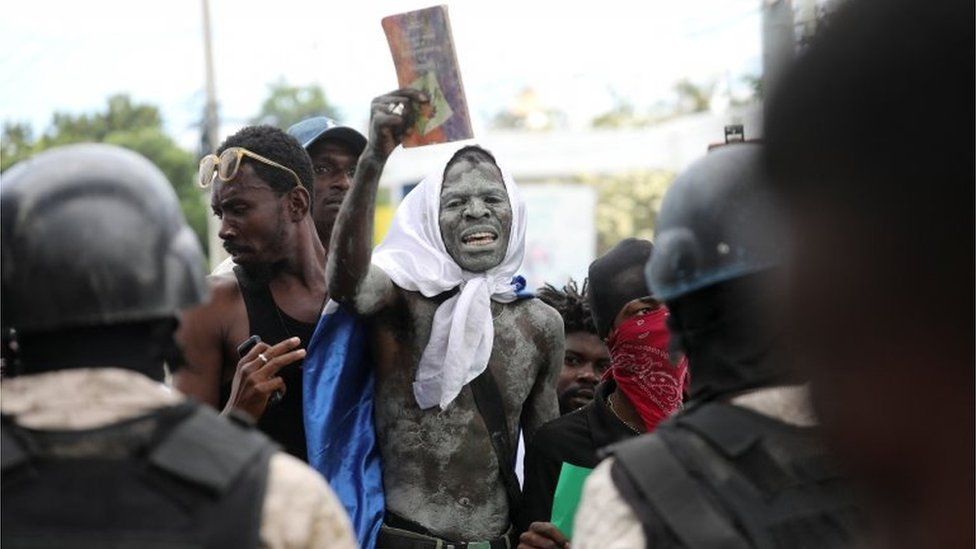 In October, 400 Mawozo abducted 16 US citizens and a Canadian who were in Haiti for the NGO Christian Aid Ministries. The gang demanded a ransom of $1m (£795,000) for each of them.
It was not clear if any ransom was paid.
Dominican newspaper Listín Diario said Mr Guillén had been travelling from the Haitian capital, Port-au-Prince, by road to Jimaní, a city across the border in the Dominican Republic, when contact with him was lost.
The Dominican ambassador in Haiti, Faruk Castillo, said his colleague had been kidnapped in the Croix-des-Bouquets area, east of the capital.
Croix-des-Bouquets is the stronghold of 400 Mawozo, which security sources describe as the largest criminal gang in Haiti.
Dominican media published a photo of the kidnapped diplomat and reported that the gang had demanded $500,000 for his release.
La banda "400 Mawozo" que secuestró a Carlos Guillén Tatis, consejero agrícola y comercial de RD en Haití, pide 500 mil dólares para su liberación, según nuestras fuentes. El Gobierno Dominicano ha solicitado a la cancillería haitiana la "inmediata investigación" sobre el rapto. pic.twitter.com/1wAPGROBuo

— Vargavila Riverón (@vargavila) May 1, 2022
Source: bbc.co.uk