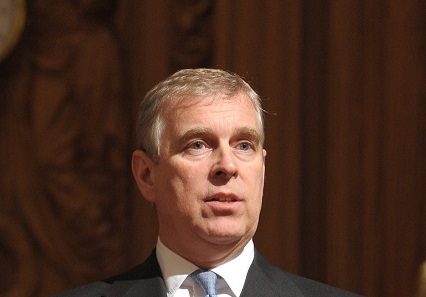 Prince Andrew's team do not believe that legal papers from lawyers for the woman who has accused him of sexual abuse have been successfully served, the BBC understands.
Virginia Giuffre has launched a civil case against the prince in New York – and legal papers have to be "served" before the case can proceed.
Her lawyers said they were left with a police officer at his home in Windsor.
Prince Andrew denies all the claims made by Ms Giuffre.
On Monday, a US judge must determine whether the papers have in fact been "served" before any case can get under way.
The video conference, scheduled for a New York court, will consider the next stages of the case.
Prince Andrew, the Queen's son, is currently at Balmoral, the royal family's Scottish estate.
According to court documents from Ms Guiffre's lawyers, an answer is due from him to the affidavit by 17 September and "if you fail to respond, judgment by default will be entered against you for the relief demanded in the complaint".
Legal papers say a process server working for Ms Giuffre's team arrived at the Royal Lodge in Windsor, Berkshire, on Thursday 26 August at 09:30 BST.
The man met security staff, left a business card, and was asked to wait.
The papers say he then spoke to police, including the head of security, who could not locate Prince Andrew's private secretary "or anyone senior".
The agent was told the security team "had been told not to accept service of any court process".
He was then given a solicitor's name and number and phoned him at 10:40, but did not get a response, the papers say.
On Friday 27 August, the same process server returned to the Royal Lodge in Windsor and spoke to the "head of security".
He was advised the papers could be left with police at the main gates, and they would be forwarded to the legal team.
The papers state: "The deponent did enquire whether it was possible to meet personally with the defendant, but the deponent was told that this was not possible."
Ms Giuffre's legal team claim that by leaving the papers with the officer, the service was successfully completed.
Asked whether the prince had received the papers and if he accepted they had been served, a spokeswoman representing the prince said: "No comment."
One reason it is believed the duke's team does not consider papers have been served is because they maintain British legal procedures require that a valid request for assistance from UK court officials must come from a judicial or diplomatic officer in the US – and not from Ms Giuffre's lawyers.
It is understood there are also questions over the steps taken to deliver the papers, in particular, attempts to serve them personally to the prince at his home and to email them to barristers who may not be authorised to conduct litigation.
BBC royal correspondent Nicholas Witchell said: "Clearly the papers have not been served personally on Prince Andrew.
"Equally clearly, Prince Andrew has not been making himself available to receive these papers so it will all now have to be decided by a judge in New York on Monday – whether they've been served, whether the court case can continue."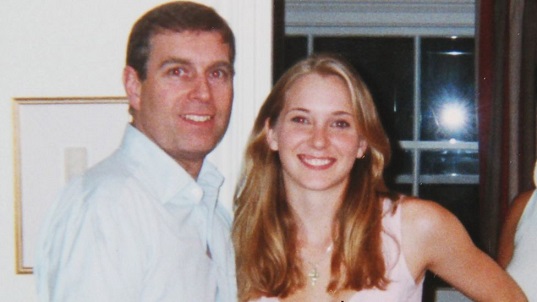 Ms Giuffre – an accuser of convicted sex offender Jeffrey Epstein who died in jail in 2019 – claims she was brought to the UK at the age of 17 to have sex with Prince Andrew.
She filed a case against him last month in New York. It is a civil rather than criminal case – meaning Ms Giuffre wants the court to decide whether her allegations are true, and whether the duke should pay her damages.
The case alleges the prince sexually abused Ms Giuffre at the London home of Epstein associate Ghislaine Maxwell, and at Epstein's homes in Manhattan and the US Virgin Islands.
It claims the prince engaged in sexual acts without her consent, knowing how old she was and "that she was a sex-trafficking victim".
Speaking to the BBC about Ms Giuffre's allegations in 2019, Prince Andrew said they "never happened".
"It didn't happen. I can absolutely categorically tell you it never happened. I have no recollection of ever meeting this lady, none whatsoever," he told BBC Newsnight.
Source: bbc.co.uk