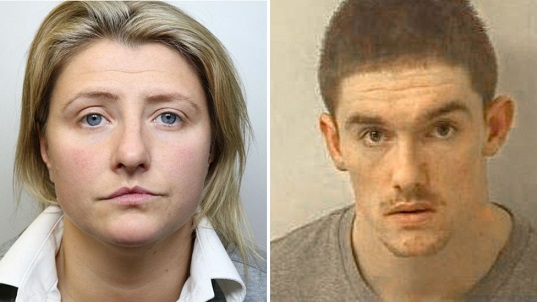 A former prison officer has been jailed for forming a relationship with an inmate and helping him escape.
Erica Whittingham, 33, became "smitten" with violent robber Michael Seddon after her marriage broke down.
Derby Crown Court heard she believed Seddon loved her, but he then got into a relationship with another woman while on the run from HMP Sudbury.
Whittingham, from Bramshall, Uttoxeter, was given a three-year prison sentence after admitting two offences.
The first was harbouring an escaped prisoner, between 30 September 2019 and 18 March 2020.
The other was misconduct in a public office, between 8 January 2017 and 3 October 2019, which related to the relationship she formed with Seddon.
Mark Sharman, Whittingham's defence barrister, said: "She was smitten with this man.
"It is right that history is littered with the often foolish and extreme things people have done in the name of love."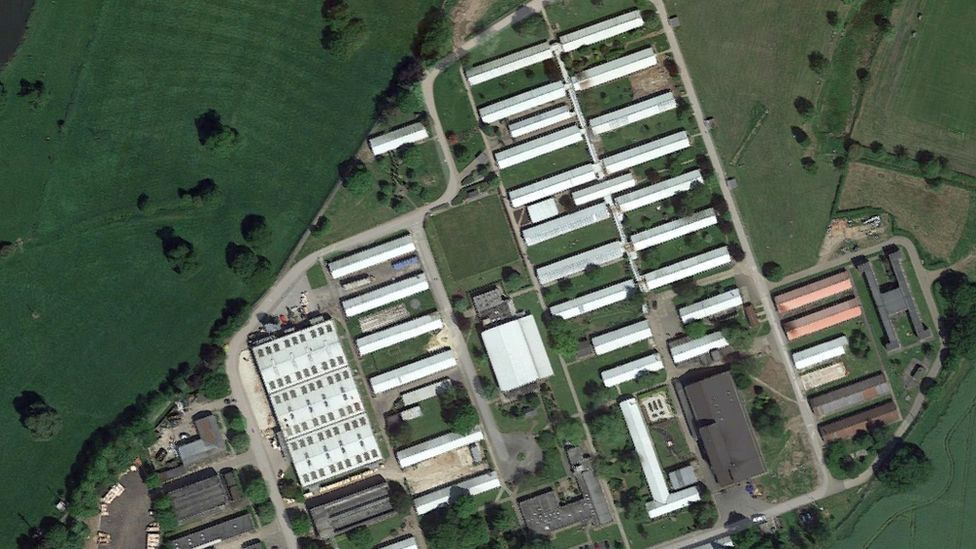 The judge, Recorder Balraj Bhatia QC, said it was a "difficult and sad case".
"I accept that you may have been going through difficult times, that your marriage of 11 years standing had dissolved, and you may have been emotionally vulnerable, but you knew what you were doing was wrong," he said.
"The evidence makes it plain that you were responsible for escorting him away from those premises in due course, in the knowledge that he was an escaped prisoner."
The court heard the pair met through work, when she was a custody officer at HMP Dovegate, a category B prison near Uttoxeter in Staffordshire.
He was serving a sentence of Imprisonment for Public Protection (IPP) for robbery. These sentences were abolished in 2012, but were previously given to prisoners regarded as too dangerous to be released when their original sentences expired.
Hotel stays
His relationship with Whittingham continued after he was transferred to HMP Sudbury, which is an open prison in Derbyshire.
The court heard he walked out of the prison on 1 October 2019. Whittingham then picked him up and drove him to a train station.
Daren Samat, prosecuting, said the pair remained in contact and met up "on no fewer than eight occasions" at various locations around the country, with Whittingham paying for accommodation and also hotel stays.
However, he said there was a break between 22 January 2020 and 26 March 2020, when Seddon formed a relationship with a woman in the Bournemouth area.
Seddon was eventually arrested on 27 March 2020 and taken to HMP Winchester. His phone calls at the prison were monitored, and these revealed his relationship with Whittingham.
'Succumbed to attentions'
Mr Sharman said his client had initially resisted Seddon's advances.
"Mr Seddon had put some pressure on her for want of a better word, once he noticed she was no longer wearing her wedding ring," he said.
"She sadly, eventually, succumbed to the attentions of Mr Seddon and the advances he was making.
"She is brutally honest in the pre-sentence report when she recalls that she had found someone to love her, someone she could talk to. Whether that was reciprocated or not, that was how she genuinely feels he felt towards her."
Source: bbc.co.uk