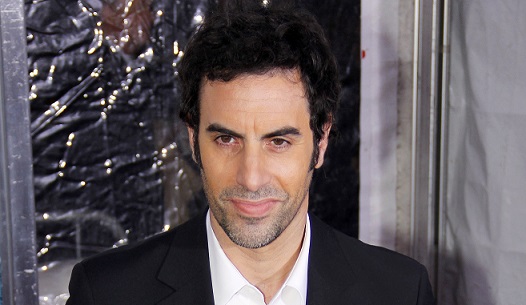 A US politician has lost his attempt to sue Sacha Baron Cohen after the British comedian used a fake paedophile detector device on him in a TV show.
Baron Cohen duped former US Senate candidate Roy Moore into appearing on his 2018 satirical show Who Is America?
That came a year after a number of women accused Mr Moore of sexual misconduct, which he denied.
His defamation lawsuit has now been dismissed by a judge, who said the segment was "clearly a joke".
In the programme, Baron Cohen posed as an Israeli anti-terrorism expert who was supposed to give Mr Moore an award for his support for Israel.
But the comedian produced a device that he claimed had been made by the Israeli Army to detect sex offenders, which was made to beep when it was waved near Mr Moore.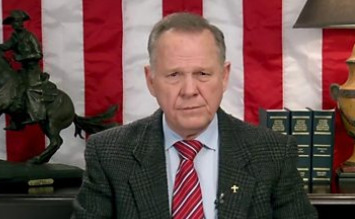 The politician, lawyer and judge walked out of the interview and later sued Baron Cohen, Showtime and its parent company ViacomCBS Inc for $95m (£73m), including for intentional infliction of emotional distress and fraud.
But on Tuesday, US District Judge John Cronan said a consent form that Mr Moore signed at the time barred him from suing, and that all reasonable viewers would know the use of the device was a joke.
Mr Moore and his wife Kayla, who was also a plaintiff, have appealed.
Their lawyer Larry Klayman said: "Judge Cronan's ruling makes no factual and legal sense. To the contrary, Judge Cronan's dismissal is the joke, and more than a bad joke at that."
Baron Cohen posted on Twitter: "Sorry, Roy. Nice try." He also re-posted the clip from the show and referred to the original allegations.
In 2017, eight women came forward to accuse Mr Moore of sexual misconduct, including one who said she was just 14 at the time he allegedly assaulted her.
In response, he said the women were part of a "political conspiracy" to undermine his 2017 US Senate campaign in Alabama, which he lost.
Source: bbc.co.uk