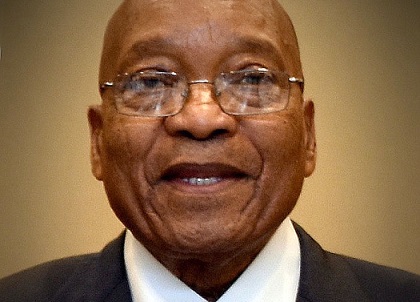 Former South African president Jacob Zuma has said he's ready to be jailed should the courts decide so.
In a lengthy statement on Thursday, Mr Zuma explained why he has not appeared before a commission of inquiry looking into corruption allegations against him. He denies any wrongdoing.
Mr Zuma says he has lost trust in the South Africa's justice system.
"All I said is that I am not afraid of going to jail, as I was not under the apartheid system. However, I will not subject myself to an oppressive and unjust court system."
On Thursday, the South African Constitutional Court reserved judgement in the contempt case against him.
Mr Zuma has ignored summons to appear before the commission of inquiry being chaired by Justice Ray Zondo to answer corruption allegations – saying he believed that Justice Zondo was biased against him.
The country's highest court in January ordered him to appear before the commission, but he ignored the order.
The commission's lawyer Tembeka Ngcukaitobi on Thursday said Mr Zuma's failure to comply with a court order was "deliberate and cynical".
"His conduct must be seen for what it is. We are dealing with a cynical manoeuvre to avoid accountability."
The lawyer said a two-year jail term they wanted imposed on Mr Zuma would show the level of seriousness of his actions.
The court is expected to make its ruling at a later, but undeclared, date.
Zuma, who will soon be standing trial on charges of corruption and fraud, seemed to be threatening some form of insurrection in a rambling and incendiary statement of eight pages and 26 paragraphs released on Thursday.
Read the statement in full here
The former president has steadfastly refused requests, subpoenas and court orders to testify at the state capture commission. He maintains he will not appear at the commission as long as Deputy Chief Justice Raymond Zondo is the presiding officer, even though Zuma signed the commission's mandate when it was established under his presidency. Zuma also did not object to Zondo's appointment as chairperson of the commission and he didn't object when he made his first and only appearance on the witness stand in July 2019.