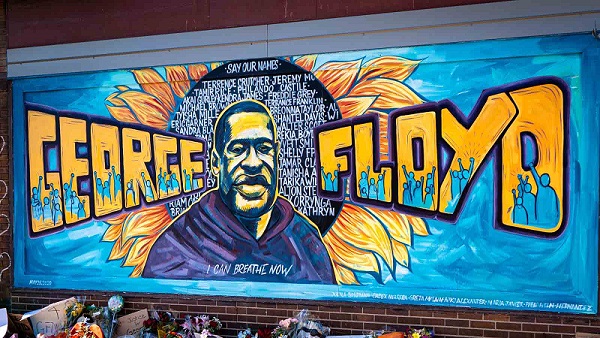 A jury pool has been appointed in the case of the ex-Minneapolis police officer accused of killing George Floyd, an unarmed black man, last year.
A total of 15 jurors have been selected for Derek Chauvin's trial after weeks of proceedings involving both prosecutors and the defence team.
Mr Chauvin, 44, is accused of unintentional murder and manslaughter in the 25 May, 2020 death of Mr Floyd.
Arguments will begin on 29 March, with 14 of the jurors seated.
Jurors for the case, for which race has been at the centre, include three black men, one black woman, two white men, five white women and two multiracial women, according to the court.
Their identities will remain anonymous for their safety.
Hennepin County Judge Peter Cahill said on Tuesday that he would not release the rest of the jury pool until the 14 selected jurors are officially sworn in on 29 March.
World Justice News will show the Derek Chauvin Trial. For the link to view the Derek Chauvin Trial please click here to see our daily schedule.
He faces a maximum penalty of 40 years in prison for the second-degree murder and manslaughter charges. A third-degree murder charge, with a maximum penalty of 25 years, was also reinstated earlier this month.
What is Chauvin accused of?
Mr Chauvin is accused of unintentional second-degree murder as well as third-degree murder. Experts say the latter charge is easier to prove.
To convict on a second-degree murder charge, prosecutors must prove that a serious assault had been committed by Mr Chauvin, and that it was a "substantial causal factor" in Mr Floyd's death.
For third-degree murder, the jury must be convinced that Mr Chauvin showed a reckless disregard for human life, but not that the assault led to death.
He has also been accused of second-degree manslaughter, which requires prosecutors to show Mr Chauvin created an "unreasonable risk" of death or bodily harm to another.
Mr Chauvin is standing trial separately from the other three police officers involved in Mr Floyd's arrest. These three will come before the courts in August, charged with aiding and abetting second-degree murder.
It is rare for police officers in the US to be charged – or convicted – for use of lethal force.
What happened to George Floyd?
On the evening of 25 May 2020, Mr Floyd was apprehended by police after a convenience store employee accused him of using a counterfeit bill to purchase a pack of cigarettes.
He was handcuffed, but when officers tried to put him into the squad car he resisted, and a struggle ended with Mr Floyd face down on the street.
Onlookers then filmed Mr Chauvin, 44, kneeling on Mr Floyd's head and neck. In the recorded footage, Mr Floyd can be heard saying he could not breathe more than 20 times before he is seen going limp.
The 46-year-old was pronounced dead in hospital an hour later.
Earlier this month, the city of Minneapolis agreed to pay a $27m (£19m) settlement to Mr Floyd's family – the largest ever awarded in the state.
The search for an impartial jury
Analysis by Tara McKelvey, BBC News
Of the dozens of people I interviewed in Minneapolis, they all the same opinion on one issue: seating a jury would be hard.
Beyond that, opinions varied; some believed the trial would be fair; others saw it as a sham. Regarding the issue of jury selection, they had good reasons for concern: the makeup of the jury lies at the heart of the matter, and will determine whether the trial is fair.
Too often, US juries have skewed towards white people, and the selection of the jurors has been biased. Local demographics also posed challenges, as the state is 80% white, but most believed the jury should represent a more diverse group.
The final group – nine white jurors, four Black jurors, and two who describe themselves as multiracial – embodies a diverse mix, and may help instil faith that the jury selection, and the trial itself, so far, appears to be just.
Source: bbc.co.uk