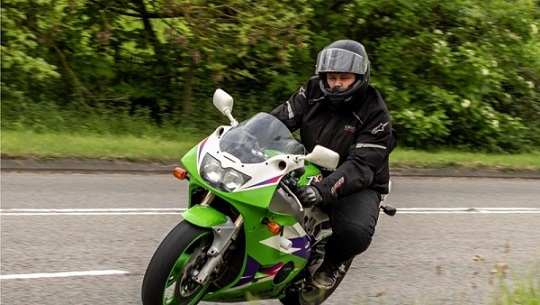 The suspect in the death of Harry Dunn would be willing to do community service and make a "contribution" in his memory, her lawyer has said.
Mr Dunn, 19, died in a crash near RAF Croughton in Northamptonshire in 2019.
Amy Jeffress, the lawyer for suspect Anne Sacoolas, who returned to the United States claiming diplomatic immunity, said such a crash would not be prosecuted criminally in the US.
Harry's mother, Charlotte Charles, said she must face "the UK justice system".
Ms Jeffress added that her client "never denied that this was her fault".
The Crown Prosecution Service (CPS) has authorised Northamptonshire Police to charge Mrs Sacoolas with causing the teenager's death by dangerous driving, but an extradition request was rejected by the US government in January 2020.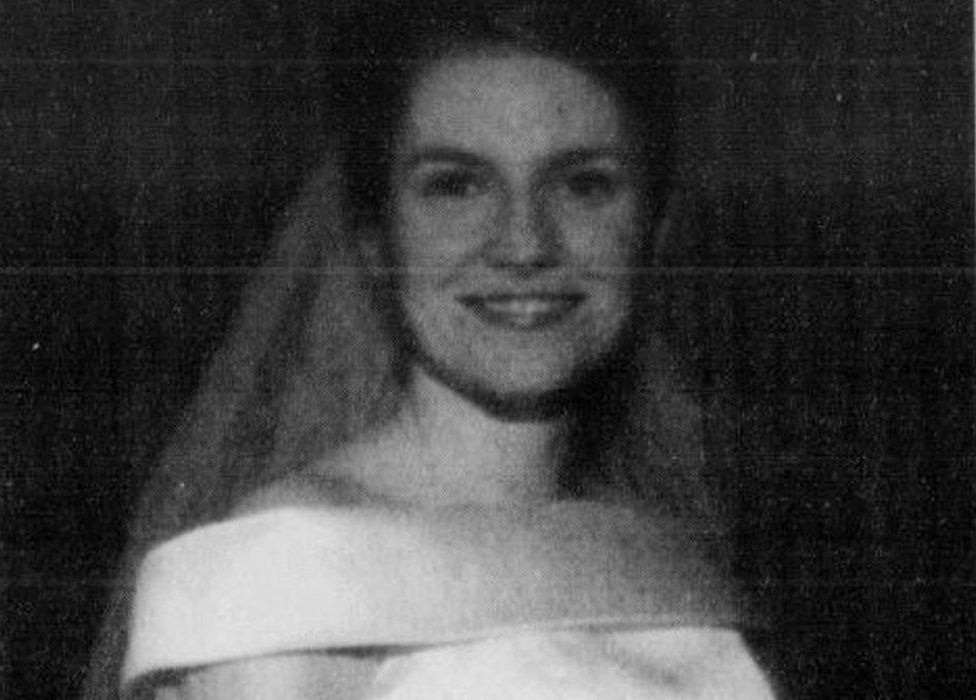 Speaking to Joshua Rozenberg, for BBC Radio 4's Law in Action, Ms Jeffress said they had been trying to resolve the case in a way that would not involve Mrs Sacoolas's return to the UK.
Ms Jeffress said: "We understand that community service is a typical sentence for offences like this.
"We have offered ever since over a year ago that she would be willing to serve that kind of a sentence and to make a contribution in Harry's memory, to take other steps to try to bring some peace to the family."
Ms Jeffress said Mrs Sacoolas had driven "instinctively" on the right-hand side of the road after leaving the US military base where her husband had a job covered by diplomatic immunity.
At the time of the crash on 27 August 2019, Mrs Sacoolas had only been in the UK "for a few weeks" and had made "a tragic mistake", said Ms Jeffress.
"And she's never denied that this was her fault, that she caused this collision by driving on the wrong side of the road," she said.
She claimed reports Mrs Sacoolas had not called for help were untrue, stating she flagged down a motorist who called the ambulance service while she notified police at the military base.
The lawyer said her client had co-operated fully with police, took a breathalyser test, which produced a zero reading, and surrendered her phone to show she had not been using it.
She remained at the scene until told by the police to leave and was subsequently interviewed by them for several hours, Ms Jeffress said.
The lawyer added: "One aspect of this that has not been reported is that this kind of an accident, had it occurred in the United States, would not be prosecuted criminally.
"In the United States, these cases are only prosecuted where there is evidence of recklessness that rises to the level of close to intent – drunk driving, distracted driving, a hit-and-run situation or excessive speeding.
"But there was none of that here."
She said she understood this was one of the reasons the US was not prepared to waive her client's immunity.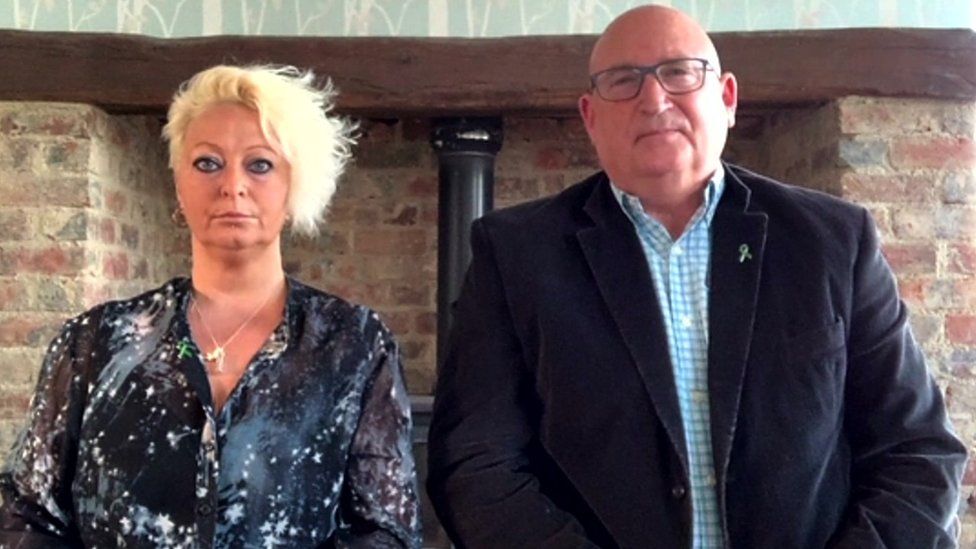 Mrs Charles said: "In this country we do not get to advise our CPS as to what they hand down, we don't get to influence the judge and jury in anyway.
"She may want to do community service and there is nothing we can do to influence that, she has to go through the UK justice system – which is one of the fairest in the world – they will decide.
"She just needs to come back and get it over and done with."
Radd Seiger, the family's spokesman, said it was "wrong" for Ms Jeffress to suggest that community service was an option.
"We know she [Mrs Sacoolas] did not intend to kill Harry, but in our county, as in their country, if you drive dangerously – 20 seconds down the wrong side of the road and end up killing a child – that is not something we tolerate in this country.
"We expect justice to be done."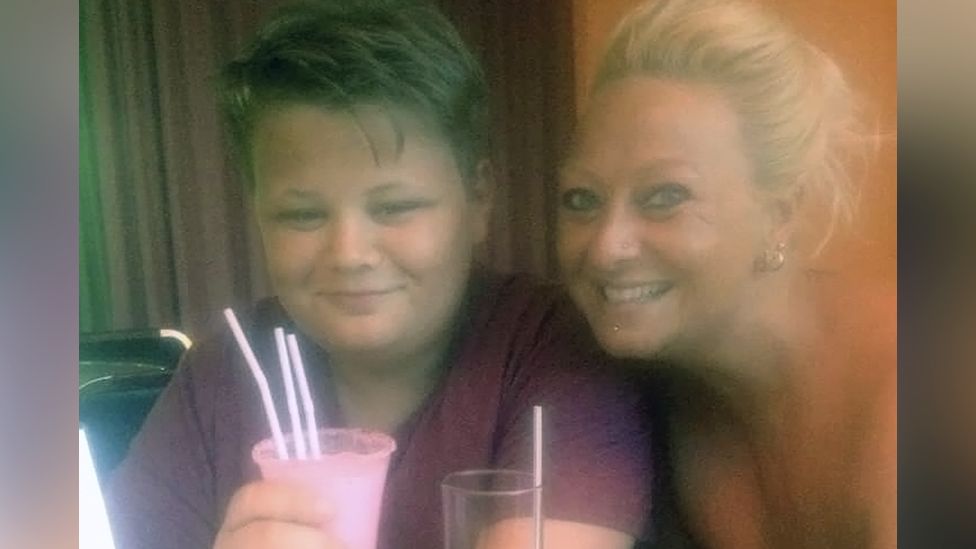 Ms Jeffress said Mrs Sacoolas "would very much like to move forward and resolve the case".
"She's willing to meet with the family to provide whatever information they are seeking and we truly hope that we can do that and give the family some measure of peace.
"Anne is truly sorry for Harry's family and the pain that this has caused."
Mr Dunn's parents have launched a civil claim against Mrs Sacoolas and her husband Jonathan in the US state of Virginia, where they live.
The next stage would normally be for Mrs Sacoolas to give a formal deposition – answering questions put by the claimants' lawyer.
Ms Jeffress said she thought "it would much better for Anne to provide whatever information the family seeks in a less formal setting than a deposition where lawyers are involved and there are objections and so forth".
She added: "If the case does not settle, then depositions would be taken, and she would comply."
Ms Jeffress also denied suggestions that Interpol was seeking her client's arrest in the US under a so-called Red Notice.
"There is no Red Notice, and there never was a Red Notice and so Interpol will not be assisting in this matter."
The Foreign, Commonwealth and Development Office said: "We believe the US' refusal to extradite Anne Sacoolas amounts to a denial of justice and we continue to support the Dunn family to seek justice for Harry. The Foreign Secretary has raised the case with Secretary Blinken."
Source: bbc.co.uk