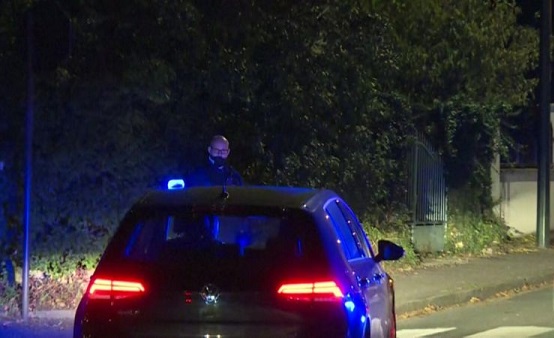 A teacher has been beheaded in a suburb north-west of the French capital Paris, with the attacker shot dead by police.
The victim in Conflans-Sainte-Honorine is said to have shown cartoons of the Prophet Muhammad to his students.
The anti-terrorism prosecutor is to lead the investigation into the attack which occurred at about 17:00 local time (15:00 GMT) near a school.
He said his thoughts were with the victim and his family, and unity and firmness were the only responses to "Islamist terrorism".
In the National Assembly in Paris, France's parliament, deputies stood up to honour the dead man and condemn the "atrocious terror attack".
President Emmanuel Macron is to visit Conflans-Sainte-Honorine later on Friday evening and Interior Minister Gerald Darmanin, travelling to Morocco, is returning urgently to Paris.
What do we know of the attack?
A man wielding a large knife is reported to have attacked the teacher in a street, cutting off his head. The attacker then ran off, but local police alerted by the public were quickly at the scene in the nearby area of Éragny.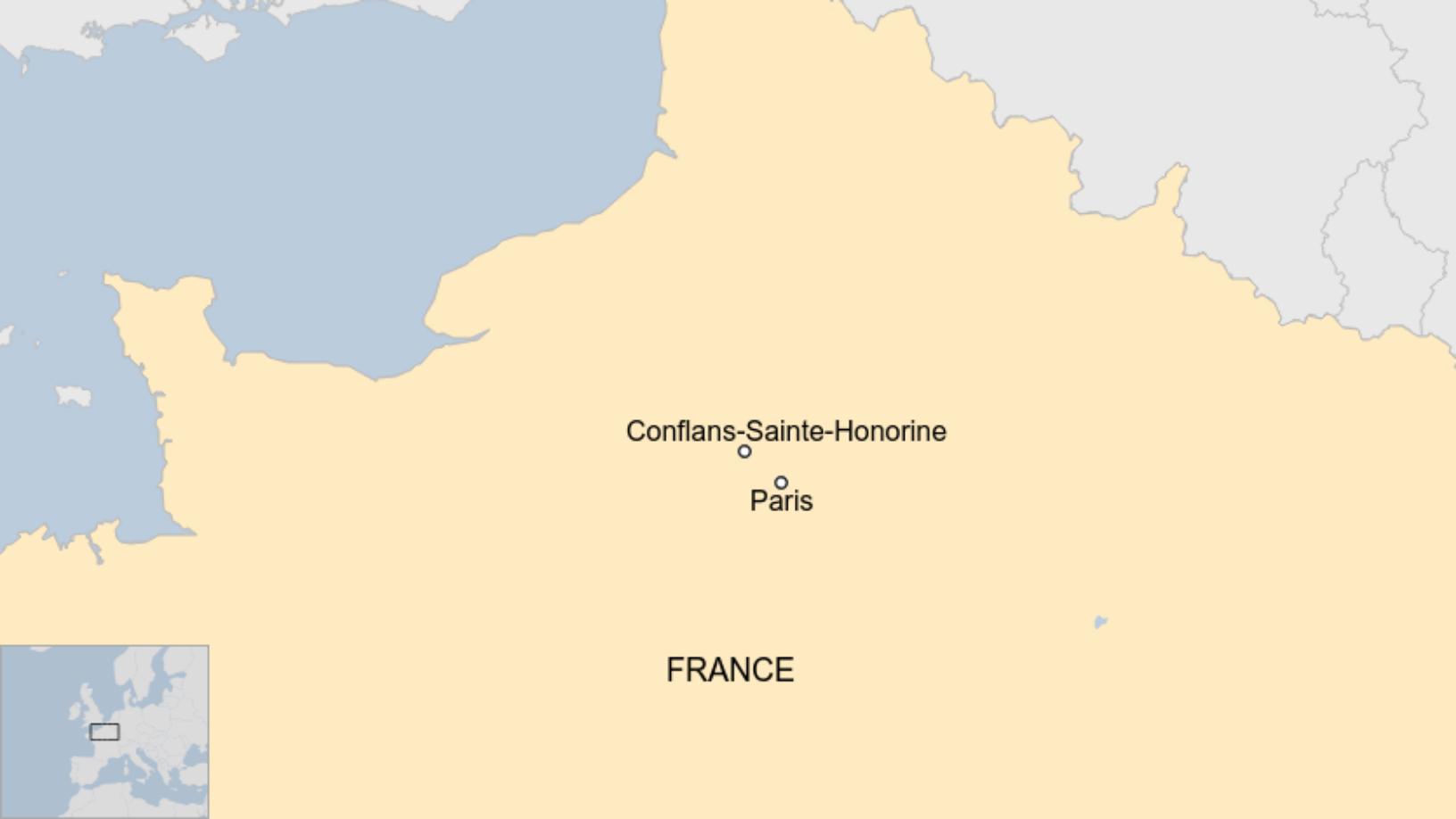 When they shouted at him to give himself up, he is said to have threatened them. The officers shot him and he died a short time after.
The scene is now sealed off, as the investigation continues.
According to Le Monde newspaper, the victim, a teacher of history and geography, had been talking in class about freedom of expression in connection with the Muhammad cartoons.
The cartoons were published by the satirical magazine Charlie Hebdo, which was subjected to a deadly attack in 2015.
A trial is under way in Paris of alleged accomplices in that attack in which 12 people were killed.
Three weeks ago, a Pakistani man attacked and wounded two people outside the former offices of the magazine.
Source: bbc.co.uk