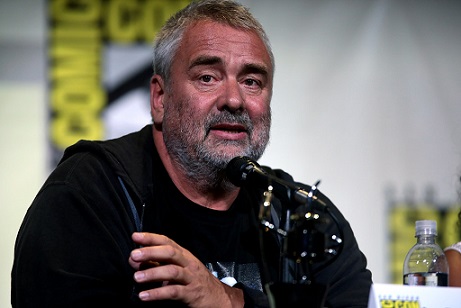 The Paris Court of Appeal has dismissed a series of rape accusations against French film director Luc Besson.
The director of The Big Blue and Nikita was accused by Dutch-Belgian actress Sand Van Roy in 2018 of repeatedly raping her over two years.
Prosecutors dropped the case in early 2019, citing a lack of evidence, but re-opened inquiries later that year when Ms Van Roy made new allegations.
Mr Besson's lawyer said the court had confirmed his client's innocence.
"About ten procedural initiatives by Ms Van Roy all ended in the same way. Luc Besson regrets these four lost years," Thierry Marembert added.
Ms Van Roy's lawyer, Antoine Gitton, said the case had become a "a sordid news item" and announced his intention to appeal against the decision.
The case was one of the highest-profile controversies of the #MeToo era in France, AFP news agency notes.
Ms Van Roy had accused Mr Besson of raping her just hours after they met at a hotel in Paris in May 2018.
But the original investigation ended when French prosecutors said there was not enough evidence to pursue a case.
In December, an investigating magistrate issued a dismissal order against the case citing "the absence of any material element to support the statements" of Ms Van Roy and prosecutors asked for it to be dropped last month.
At least three other women accused the 63-year-old of sexual misconduct during testimony heard in court.
Mr Besson always denied these accusations. In 2019 he described the case against him as a "lie from A to Z".
The director has previously described Ms Van Roy, who appeared in his films Taxi 5 and Valerian and the City of a Thousand Planets, as a "fantasist," though he did admit to having a sexual relationship with her.
Mr Besson, a director, producer and screenwriter, is also known for his films Subway, Leon and The Fifth Element.
Source: bbc.co.uk