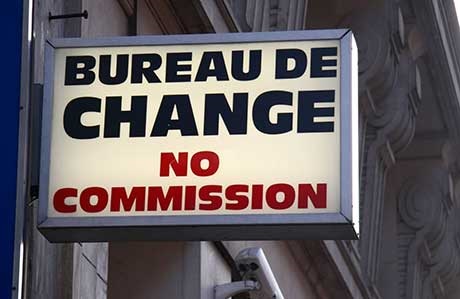 Bureaux de change and currency transfer businesses are to be raided by police in a week-long crackdown on suspected drugs money laundering.
They hope targeting the cash will reduce street violence linked to disputes between gangs by disrupting their activities.
Police say 12 businesses in London will be raided on Tuesday – the first day of the operation
Inspectors will visit another 39 to check they are complying with the law.
There are around 9,000 money exchanges in London, handling tens of billions of pounds each year between them – about a fifth of the UK market.
'Cash is lifeblood'
Detectives say the vast majority of these companies operate legitimately, but a "significant number" – which they call "launderettes" – are involved in illegal activity.
This can include receiving bags or holdalls full of cash from drug deals and processing it to make it look as though it has come from a legitimate source.
About £100bn is laundered through the UK every year, but it is not known much of this goes through money service businesses.
The crackdown is a joint operation between the Metropolitan Police, HM Revenue & Customs and financial services watchdog the Financial Conduct Authority.
Det Ch Supt Mick Gallagher, who is co-ordinating the operation, said: "Money drives drug dealing, drives violence."
He added: "The cash is the lifeblood of this. If you choke off the ability to trade effectively, then you disrupt the network."
Following a similar operation in 2011, police described the use of legitimate bureaux de change by money launderers as a "weak point".
A number of people were convicted of offences linked to drug dealing or money laundering in a case that exposed one London firm's links to organised crime networks from all over the UK.
Source: bbc.co.uk