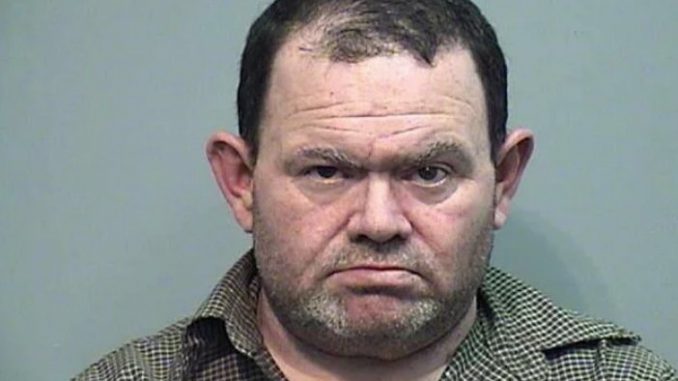 A Georgia dad who worked a stint as a Walmart Santa now faces murder charges along with four other people in the death of his 14-year-old daughter after her body was found in December buried in her father's backyard.
Mary Crocker was last seen in October; her 14-year-old brother, Elwyn Crocker Jr., was last seen in November 2016, said the Effingham County Sheriff's Office. Neither had been reported missing when the remains of both were discovered in the yard outside the home of their father, Elwyn Crocker Sr., on December 20, 2018.
RELATED: Walmart Santa Arrested After His 2 Kids Are Found Buried in Family's Yard: 'It's Horrible'
Similar charges later were filed against Candice Crocker's brother, Mark Anthony Wright, 31.
On Monday the charges against all five were upgraded to felony murder for the death of Mary Crocker, Gina Sullivan, the spokesman for the Effingham County Sheriff's Office, tells PEOPLE.
Charges have not been brought in the death of Mary's brother because "the last time he was seen was in November 2016," Sullivan says. "We believe that his death was about two years ago, so finding evidence linked to his death was a little more challenging."
"We don't have the medical examiner's report back yet saying the cause of death, but we're still able to charge felony murder because cruelty to children is a felony," she says.
Authorities have not revealed a motive, and say the investigation is ongoing.
"This is probably one of the most horrific things that we've had in this county since I've been in this county [and] I've been here 31 years," Effingham County Sheriff Jimmy McDuffie told TV station WSAV. "The magnitude of it is just overwhelming at some points where we've actually had some of our folks here have counseling."
McDuffie added: "The investigation is going to continue, it could last for months, even up to a year, depending on what the autopsy results show. That could give evidence that we need to look at something a little more than we've got."
Elwyn Sr. recently was employed as a Walmart Santa in Rincon, according to the Atlanta Journal-Constitution, but a store spokesman told PEOPLE after his arrest that Crocker no longer worked there.
None of the suspects have entered a plea to the charges against them, and it was not apparent whether they'd individually retained legal representation.
Sullivan says the suspects remain jailed without bond in separate facilities in Effingham County and neighboring counties.
Authorities made what the sheriff's office described as the "gruesome" discoveries after receiving a tip that Mary may be dead. Elwyn Sr. then "gave information that led investigators to search the grounds of the home," the sheriff's office said in a prior news release.
"Deputies questioned all the adult family members in the house and were told Mary had gone to live with her mother," said the statement. The yard search occurred after "investigators determined the family members were giving conflicting information."
Source  https://people.com/crime/walmart-santa-others-charged-with-murder-two-kids-found-buried-family-yard/