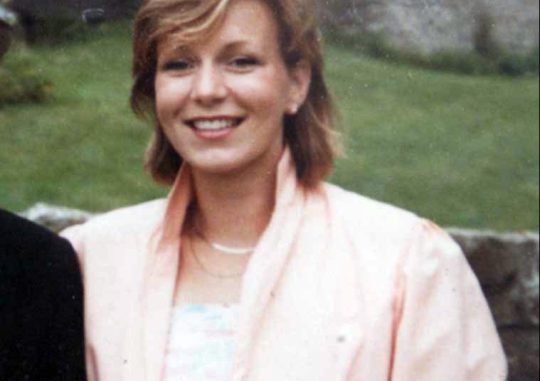 Police investigating the murder of estate agent Suzy Lamplugh are continuing to search a garden in the West Midlands. Miss Lamplugh disappeared in 1986 when she was 25 years old and police later declared her dead, presumed murdered. For the past three days specialist forensic teams have been concentrating their search for clues in the back garden of a semi-detached house in Sutton Coldfield. The property once belonged to the mother of prime suspect John Cannan. He is currently in jail for the rape and murder of newlywed Shirley Banks.
The search of the property has now been widened to a patio, which police have never dug up. Jim Dickie, the detective superintendent leading the investigation between 2000 and 2006, told the BBC: 'We had no evidence or intelligence to lead us to believe that John Cannan may have secreted Suzy's body there.' Miss Lamplugh's brother, Richard, was hopeful her body would be discovered at the home in Sutton Coldfield so the family could say goodbye. He told the Mail Online: 'It has been a long time and we have had our expectations raised before but it would nice if we could finally have some closure.'
Phillip Carey, 52, is the current owner of the property after purchasing it from Cannan's mum Shelia in 1992. He said: 'I've just popped out and come back and found that they've put up another tent near the front of the garden. It's news to me. 'I'm not really looking at what they're doing. 'I've closed the curtains and I'm just letting the police get on with their job.'
Mr Carey, who lives with his wife Deborah, 51, and two children, revealed police had first contacted in 2003 about possibly digging up his patio. Miss Lamplugh went missing after having left her west London offices to meet a mystery client known only as Mr Kipper.
Source metro.co.uk