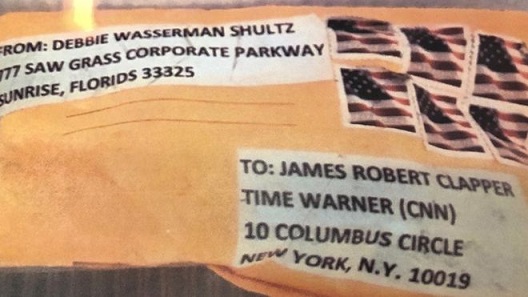 A person has been arrested in connection with a mail-bombing campaign aimed at Trump critics, US officials say.
Twelve packages have been sent to figures such as former president Barack Obama and actor Robert de Niro in recent days.
The latest two were found in Florida and New York City on Friday.
The incidents come less than two weeks before the US mid-term elections, with politics highly polarised.
The FBI has reportedly been searching a mail facility in Florida for clues about the packages. US media reports said the arrest was also made in the state.
How did the bomb threat unfold?
The series of bomb alerts began on Monday, when a suspected device was found in the post box of billionaire businessman George Soros, a major Democratic Party donor.
The latest came on Friday, when a package addressed to top Democratic Senator Cory Booker was found in Florida and a second to former intelligence chief James Clapper was discovered in New York City.
Before that, a total of 10 devices were sent to the following eight individuals, according to the FBI.
Mr Soros
Former Secretary of State Hillary Clinton
Former President Barack Obama
Former Vice-President Joe Biden (two devices)
Former CIA Director John Brennan, care of CNN
Former Attorney General Eric Holder
California Democratic Congresswoman Maxine Waters (two devices)
Mr De Niro
None of the devices went off.
Source: bbc.co.uk